Every educational institution may clarify the definitions of dissertation and thesis in their own way, but you may still be thinking, "what is dissertation or thesis exactly?"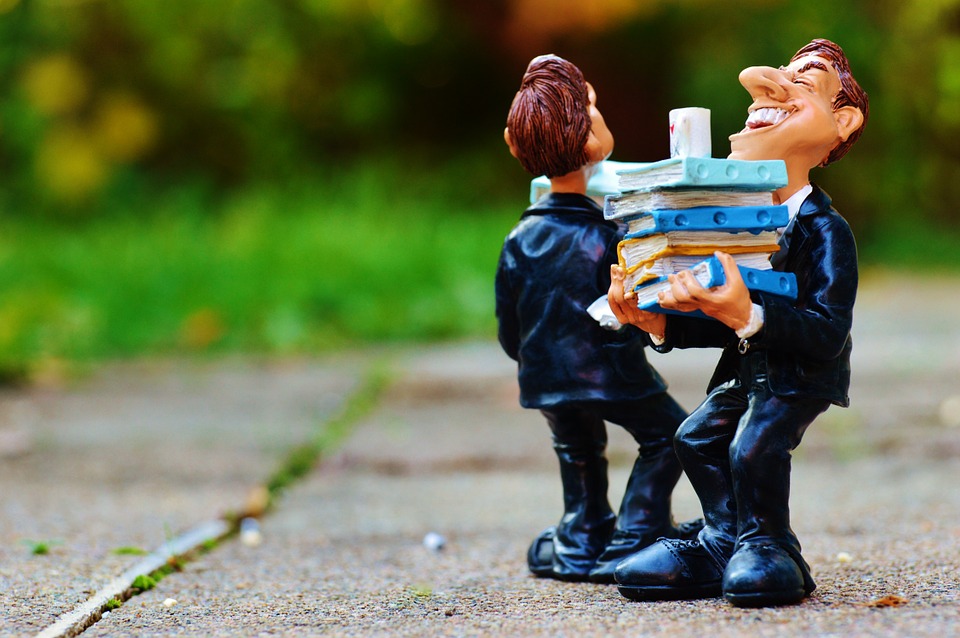 A thesis is a scientific work that has from 30 to 45 pages of an independent research project and is usually a final part of a master degree program.
A dissertation is a profound piece of writing that contains personal investigations in certain forms of research and is a final part of a doctoral degree program.
As you can see from the definitions above, dissertations and theses are of different levels. After defending a dissertation, you will get a doctoral degree; alternatively, when you complete a thesis, you will receive a master's degree.
In order to write a dissertation for obtaining a doctoral degree, you should complete a master's degree program and attend postgraduate studies for three years and more.
If your thesis was completely projected by your tutor and you have received good advice and full attention, a postgraduate program will require much more self-dependence. You will learn everything that you didn't want to learn during the master's program. This means going through hundreds of books.
First, a dissertation differs from a thesis with the number of pages. A thesis is about 30-45 pages, while a dissertation requires about 200 pages.
Second – they are of different scales of studies. For example, if you make an empirical study in your thesis, you will take information from 30-40 people, while in a dissertation, up to 100 people and more. Figuratively speaking, a thesis is a study at the level of a class or enterprise (institution). A dissertation tends to the study of respondents of the whole region (country) or groups (all the workers of the country, or all of the country sellers, or all students in high school for example).
Third, they have different specification levels for the object and subject of study.
The institute concretizes the object for you, in order to avoid the situation where you climb into the maze of science and aren't be able to solve questions that are even beyond the powers of Einstein and Freud.
In your dissertation research, you define the object and subject on your own and detail it so that you could somehow really "move" the science. Of course, here you will also get help from your instructor – a person who already has a PhD degree. Whereas in thesis work for a master degree, your head can be a professor without a degree or even a senior lecturer.
Fourth, when preparing the thesis, you must process up to 40 scientific sources and submit references. In the preparation for the dissertation, this list is much larger and amounts to more than 50 titles. Also take into consideration, if your dissertation is above 100 pages, you should present 100+ titles in your bibliography sources.
Furthermore, it is necessarily to use statistical methods in a dissertation in order to confirm the truth of information obtained on a selection. At the same time, thesis work sometimes bypasses such methods, since it is still a whole world of unknown information for students that are not going into scientific work after graduation.
A PhD dissertation should be a scientifically qualified work that meets one of the following two points, determining the nature of the dissertation results:
Dissertation must contain the solution to a problem of significant importance for the relevant field of expertise.
Dissertation must contain scientifically proved technical, economic or technological developments, which are essential for the particular scientific field.
The dissertation must contain new scientific and practical conclusions and recommendations, identify the ability of the postgraduate student to carry out independent research, and demonstrate profound theoretical knowledge of the discipline and expertise in the dissertation problem.
A characteristic feature of a dissertation is an in-depth study of scientific questions and solving a particular scientific problem in the local area of scientific knowledge.
For many US institutions, the meanings for thesis and dissertation may be interchangeable, so don't be confused. Clearly understand the goals of your scientific work and ask for advice from your instructor.
When you have five years of hard (or easy) study, numerous sessions, many essays, and a great deal of research and coursework behind your back, you will come to the final circle – a thesis or dissertation project. And here there are two ways. First, the simplest and proven way – order the dissertation from a reliable writing agency. At WritingCheap you will be able to choose a professional by your own exchange, get some free sample pages from the writer and discuss his or her experience in certain fields of science. You just need to leave the order on this page, and writers will compete your order on the highest level. The second way – to write a thesis by yourself. It should be clearly understood that this research work has a scientific nature, so each step of writing should be treated seriously and substantially.
With WritingCheap you will have the following opportunities:
Your dissertation will be written by one of our professionals with an appropriate degree.
All investigations will be original and plagiarism-free.
You will have an opportunity to check all parts of the dissertation project and make corrections to it.
You can order a part of your dissertation (for example a practical part or other).
Chat with the writer via online chat on our site and discuss controversial issues directly with the writer without third parties.
Your personal data will stay 100% private, and you and the writers will have nicknames.
All payments are provided with a secure system and you have the option of receiving a money back guarantee.
Your dissertation will be completed by the due date specified in your order.
Ordering a dissertation is the right decision if you have failed to make this work by yourself. It is better to entrust this difficult writing to professionals who will take into consideration all requirements and write a work that will be highly appreciated by your committee. Only a few clicks separate you from academic success. Make the order with WritingCheap right now!