A piece of paper with about 500 words which can change your life is called a scholarship letter. For many people this letter is the most crucial thing in their lives. Those students who have a dream to study but can't afford it have to apply for financial help. Unfortunately, only several people of dozens who need a scholarship succeed to receive it. What makes those students stand out? We'll talk about this in our article today.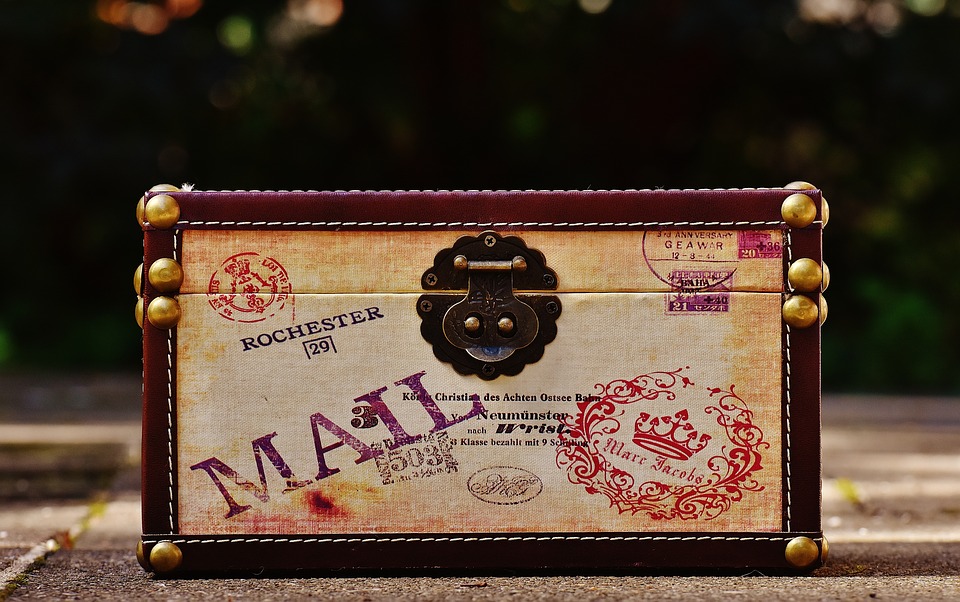 The Most Difficult Decision
Before writing a scholarship application letter you should understand one thing. Members of an admission committee are people just like you. If they could, they would fulfill the dream of all applicants but they need to choose the best one. This decision is immensely difficult for them because they feel responsible for other people's lives. Therefore, you should also be responsible for your actions. Before you submit your application form, you should be confident that you will study hard and you will equal the hopes of admission members. So, think a hundred times before writing a letter.
How to Make Sure?
We have prepared a kind of test that will help you to make sure that you need the scholarship. Agree or disagree with following statements.
You are already acquainted with the sphere of knowledge you are going to study.
Your friends and relatives are sure that you will be a good specialist in the defined field.
You've been dreaming of studying at the specific educational institution at least for a year.
You have already explored all the information about your desired educational affiliation: feedback from students, teachers' background, educational program, etc.
You feel inspiration when you read/watch/do anything that concerns the field that you are going to study.
You are not forced by anyone.
Your reason to apply isn't just that you are sure you will be able to enter the educational institution (you actually have the desire to do so).
If all the answers are "yes" you should definitely fight for your dream and become an applicant. If you have less than four positive answers, you should give yourself more time to make a decision. In this case we recommend that you put off applying for the scholarship until you immerse yourself in this field. What exactly can you do?
Find a part-time or freelance job that concerns the field.
Talk to people that are engaged in the sphere somehow.
Find out more about the educational institution you would like to enter. Go to campus and ask students how their studying is going. What are pluses and minuses?
Study on your own. Read books, watch films, visit master classes, and do other activities that will help you to imagine how studying will flow.

Essentials for Writing a Scholarship Letter
Again, we remind you that this decision is very important. Hence you shouldn't hurry to send your application form. You should prepare for writing this letter during the last year of studying at your current educational affiliation. Nurture such habits:
Always have a notebook with you. Your subconsciousness works all the time. When you decide to apply for tuition help, your subconscious mind starts working on the best ways to make your dream come true. Therefore, some great ideas might come unexpectedly. Unfortunately, you can forget them if you won't write them down. So, always take a small notebook and a pen with you.
Praise yourself even for the smallest victories. Self-confidence is very important for reaching goals. If you really love yourself and think of yourself as of a person that deserves to get a scholarship, you will be have a better chance to prove this in your scholarship application letter.
This advice sounds like training on "how to love yourself" but believe us, this can really help you to achieve your purpose to enter an educational affiliation. So, keep on reading.
Do things that you are afraid of at least once a week. We are not going to force you to enter the cage with a lion or anything else that can be dangerous for your health. We mean other kinds of things, such as sleeping alone in your house or asking a stranger to show you the way. That way, you'll become more stress-resistant and it will be easier for you to complete any test that you'll be given, and you will adjust to studying at the new educational institution in the future.
Tips
In the previous paragraph we talked about strategic points, so now we are going to give you more specific tips that hopefully will help you to cope with your scholarship letter easily.
Read aloud what you've written. That way, it will be easier for you to find words/phrases/sentences that don't sound good.
Don't forget about the structure. You should divide your text into an appropriate amount of characters. If your letter is 500 words long you should write a new paragraph after 50 words.
Write only about crucial skills/achievements. The human brain is such a tricky thing that can't focus on many points. Therefore, you should help the admission committee to remember you. You should write a letter in such a way so that the admission committee can call you in one notion (we don't mean your real name). For example, they can call you "the guy with a good sense of humor," or "the traveler" or "the volunteer".
How to Get Help?
Do you need to know more information about other types of letters? If yes, then you can also read our articles — Quick Way to Complete a Perfect Rebuttal Letter and The Complete Tutorial of Writing a Formal Complaint Letter. We hope that you are a prudent student and you've read this article several months before you need to send your scholarship application letter. However, if the deadline is near at hand and you panic, we still can help you. First, you need to calm down and think that this is not your last chance to apply for financial help unless you are a hundred years old. Then, you should contact writingcheap.com and ask an experienced writer for help. Together you'll be able to focus on essential things and you'll definitely complete a gorgeous letter. Receive our helping hand right now!