When you need to write an annotated bibliography and the term just sounds like a bunch of words to you, you should understand its meaning. Simply, an annotated bibliography is a list of sources with small descriptions. It's usually used to show the reader the amount of research that was already conducted on a particular topic. An annotated bibliography can be written as independent writing or be a part of your research project.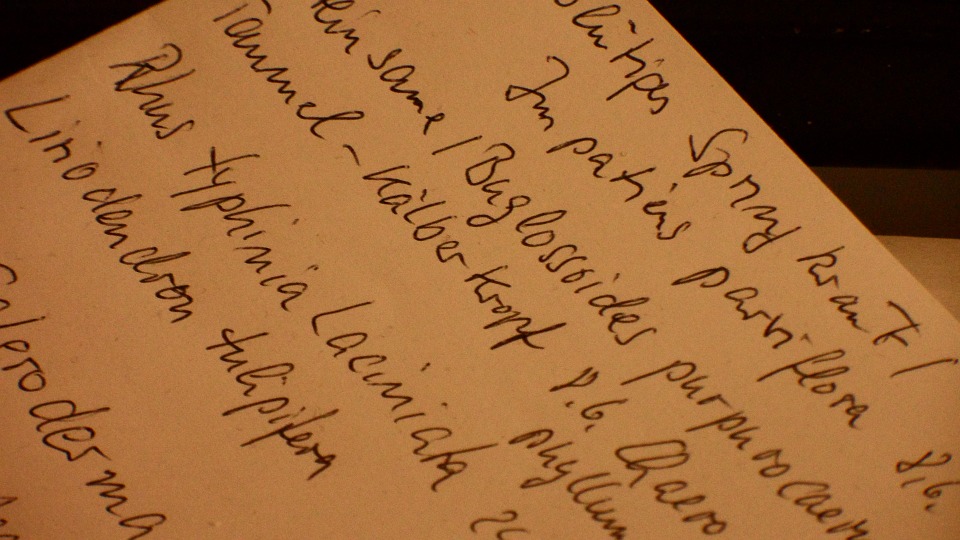 Why Do You Need an Annotated Bibliography?
You need an annotated bibliography so you can learn more about your subject. If you are on the path of writing a research project, an annotated bibliography will be a great help. It's very useful to start writing the bibliography (collecting sources), but it will be more beneficial if you write an annotation to each source you've picked. It's all because you need not only to read the source, but also to think critically on its content. Because of the annotated bibliography, you will have a clear look on the sources and how they fit your own project. Also, it will help with formulating a thesis and to find the real purpose of your research. It's very important to make your thesis interesting, actual, and debatable. By filtering information from picked sources, you will find answers to what topics are most discussed and what the current issues are, and you will be able to formulate your own viewpoint.
Also, annotated bibliographies assist others who are interested in the topic. Profoundly designed annotated bibliographies are sometimes printed in different scientific journals or published on scientific sites. Such annotated bibliographies usually present a deep overview of literature that was written about a particular issue or scientific field. As you are a potential candidate to get your annotated bibliography published, you should take a look at already existing material on the Internet or in your university library.
Formatting Your Annotated Bibliography
Usually, an annotated bibliography consists of citations and annotations.
Citations
If you have ever written a bibliography, you know how a citation looks. Pay attention, however, because your tutor may give you a certain formatting style for your bibliography (mostly used: APA, MLA, Chicago.) Devote some time to find out more about what is annotated bibliography – example in APA.
Annotations
The usual length of an annotation is about 100-300 words. This is a general recommendation, so your tutor may have other ideas of how an annotated bibliography should look. Don't forget to read the guidelines for your assignment and take into account your tutor's wishes.
You may include such information to your annotation:
Conclusions of the source
Main strengths and weaknesses of the source
Brief summary
Interrelations with other sources
Explanation for why this source is relevant to the topic
Description of author's background
If you can't write an annotated bibliography on your own, our professionals will do it for you! It's no secret that any kind of scientific writing takes a great deal of time, especially if you need an annotated bibliography. If you have no time for books and articles, it's not a tragedy! WritingCheap.com was designed especially for those students that need assistance with various assignments.
We guarantee you total confidentiality, so no one will know that someone else has done work for you. Even the writer won't know your name, as you will be registered with a nickname.
Also, we provide a money-back guarantee in case you don't like the paper. The funds that you have put into your account are 100% refundable, but if you have released payment to the writer, we will be able to refund only the money that remains in your account.
What will you get from our service?
Timely delivery
Friendly support team and writers
Fair prices and no hidden charges
Instant communication with the writer via chat
Any academic style (APA, MLA, Chicago, etc)
Professional and skilled writers
Plagiarism free papers with a high level of uniqueness
All you need to do is leave the order on our page. We advise you to include as much information about your assignment as you can, as it will help writers understand if they are able to complete your order. Shortly after that, you will receive proposals from writers on your personal page. At that point, you can pick the writer. Just compare the ratings, feedback, and prices of each writer. Also, ask them all to write a sample to make sure that they are skilled enough and their writing style fits your expectations. As soon as you define the best one, the work begins! You pay only for finished parts or the whole work. You should make sure that the written paper totally fits your assignment and has no errors. When you finish checking it out, you will then release the payment to the writer. We ask our clients to leave feedback for their writers, as it will help others with choosing the right writer.
We hope our little article helped you to find out what the annotated bibliography definition is. In case you've come to the conclusion that you can't write it by yourself, feel free to contact cheap writing service and get prompt help!