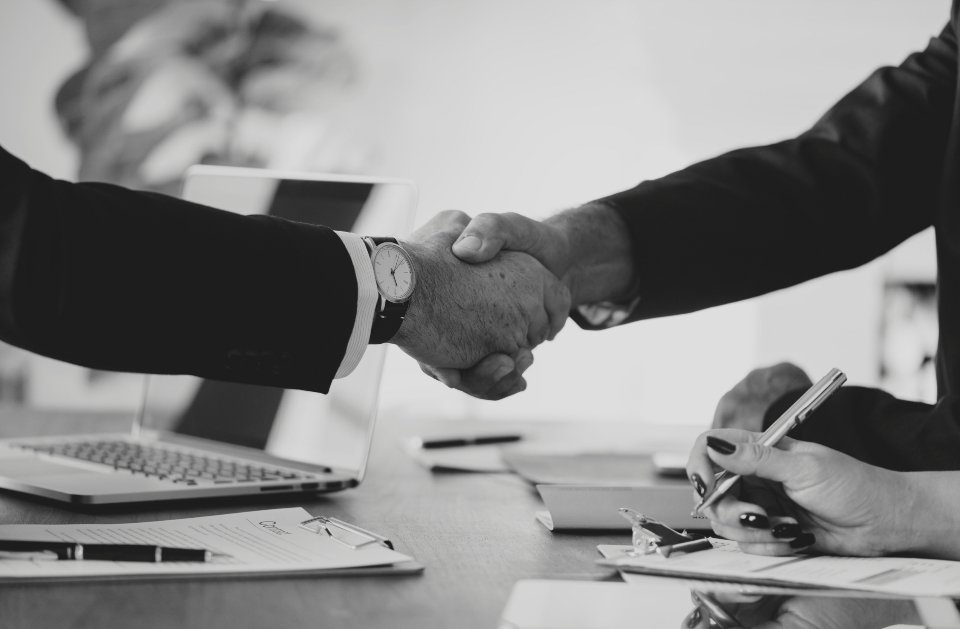 Have you decided to test your abilities and send an application to a business school? Good for you! We believe that acquiring business education will help you gain a better understanding not only of the business principles and techniques, but also of your personal aims and strategies to achieve them. Envisioning how successful and happy you will be after completing the course is a good way to spike up your motivational levels, but don't allow yourself to dwell on this too much, or else you won't be able to complete your business essay. We hope you have a sufficient amount of motivation to start – and now let's get to practical things.
Business School Essays Writing Advice: Mistakes to Avoid
First of all, let's talk about the main problems students encounter while preparing and writing their MBA and business school essays. All in all, identifying a problem is 50% of the success, right?
1) There are so many of them; nearly every paper is cliché.
It's like courses for boosting sales and books describing positive thinking. There are so many of them that you begin to question whether you are reading a new book, or an old one with a new design. The same thing applies to business and MBA applications. It seems that everything's been already said, but take it from us – there's still a lot of room and opportunities for creating a splendid paper if you are willing to put a little more effort into it.
2) Most of the applicants try to appear perfect in their papers.
Probably thirty years ago (or even earlier), when the business education trend had just started, reading a business essay about a nearly-perfect applicant stressing all his or her good qualities, and operating such words as goal-oriented, determined, and passionate, was fun. Now? Not so much. Admission officers across the globe have seen the same perfectly-polished papers more than you think they have, and students still keep sending them again and again. Don't become one of a thousand; remember that your main goal is to show your uniqueness.
3) Applicants forget to custom-tailor their business school essays.
This includes two things:
tailoring your paper for every specific school;
making sure you showcase why you are a good fit for them.
Concerning the first point, we are not saying it's obligatory to write a new application for every business school or major you are going to try your luck in, though it's an ideal option. Remember to change names of the institution, or avoid them overall. And make sure you shift focus of the personal traits you highlight, or add some nuances so your essay will suit each institution best.
As for the second point, it's a rampant problem among students who are writing their first business essay. They can provide great insight into their lives and create a fascinating narrative, but fail to admit the fact that any admission paper has an aim and an agenda – to show the author in the best light possible. Remember to take a look at the main values of the business or college you are applying to and stress your qualities and achievements that correlate the best with them.
Business School Essays Writing Advice: Techniques to Implement
First of all, we want to give you such an obvious piece of advice that it won't even make it to the list – start early. The earlier you begin collecting ideas and writing down your achievements, the higher chances you have to create an amazing paper. Now, let's have a look at the facts and features you should include there.
1) Show why you are the best fit.
Here you need to indicate that you are the best candidate for them, but forget about phrases like "I will be an ideal candidate for you." You need to show exactly WHY you are suitable for an institution. Ask your friends for help if you struggle to link one of your qualities to the qualities and main ideas stated in the requirements of the intuition you are applying to.
2) Focus on your accomplishments.
Business schools want leaders. Or at least people who can accomplish things on their own, without an external stimuli. Luckily, the bias towards introverts being unequipped for business and marketing careers is becoming less and less popular. The thing is, it doesn't matter whether you are an introvert or an extrovert, because if you have a massive list of factual accomplishments, a well-spoken guy with charisma won't beat you.
3) State your aims.
No one wants another student who is applying "just because." When people see passion and a clear aim, they automatically like the applicant. You can make this section of your paper even better even if you include something about the way your experience can enrich the experience of your future classmates, or what particular skills you are looking for in this course. But if you can't think of any, stating you career aims explicitly and clearly will also be fine.
4) Reveal your humanity.
There's a paradoxical side to admission papers of any kind. On one hand, any personal statement is an advertisement of the writer, aimed to portray him or her in the best light possible. On the other hand, no one likes candidates with the attitude "I'm perfect, admit me already." Make sure you avoid a condescending tone and boasting too much, and remember to mention one or two of your flaws and quirks. It will be perfect if you are able to do it with humor – take it from us, admission officers will be sold.
5) Believe in yourself!
Being nervous and questioning your skills and personal traits is okay in such a situation, but remember that nothing is as useful and vital for an admission paper as healthy self-confidence. Don't panic if you can't come up with a single professional accomplishment of your own, such as if you have worked as a salesperson or call-center employee. That's why we advised you to start early. Sit with the thought for a day or two, and difficult situations you solved or weird clients you managed perfectly will come to your head. Remember to believe in yourself – we believe in you too!
Check out also How to Write a Five-Paragraph Essay in One Hour. Do you have any suggestions or tips on writing a great business essay? Share you insights, and let's contribute to an easier and more affordable education system together.