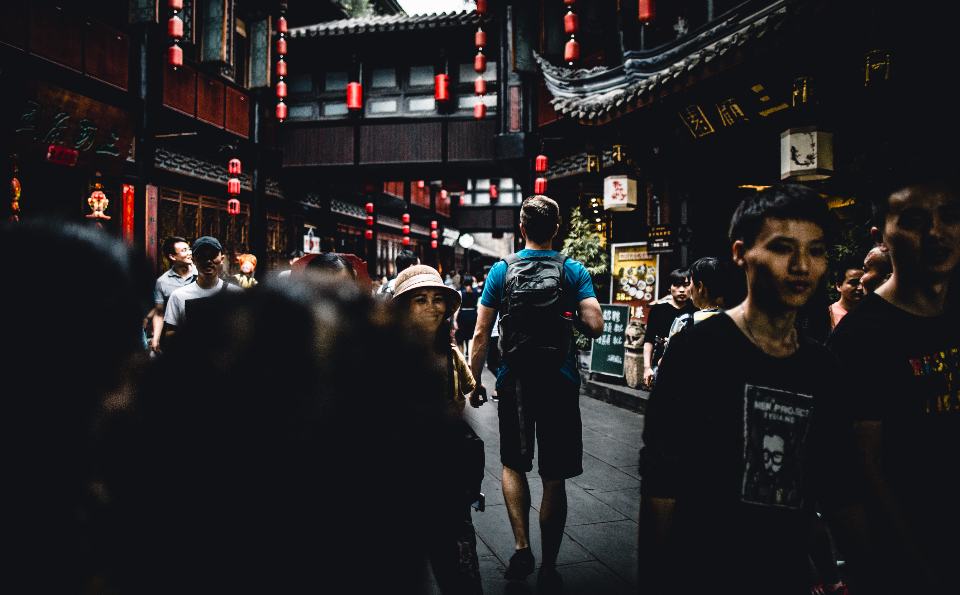 Culture is a wide topic, perhaps even a very wide one. To make a record of everything related to culture in the wider sense of the word, we would probably need an entire library to fill. To write a successful culture essay, you need to pick only one aspect of this phenomenon to characterize. Let's have a look at the options available.
Types of Essay
What a College Essay Should Look Like? Which essay type is the most suitable for an essay on culture? We believe this highly depends on the purpose of the essay. Let's have a closer look at how different essay types can help you showcase different aspects of culture.
Narrative essay. This is a great form of essay if you want to describe a cultural experience of your own. This may be a story of traveling to a different country or a description of your origins if you have moved to another culture. Such essays often provide valuable personal insight and unique understanding of the subject. If you can pick an essay type, and you have an interesting personal story to share, this is definitely what you should be aiming for.
Descriptive essay. This type focuses on description and avoids critical judgment, unlike other essay types. Or, at least, it provides not as strong an assessment as what would be in a compare and contrast essay, for example. However, this type of essay is more suitable for an outsider's view. You are not supposed to provide your personal experiences here. Of course, you can choose to describe your own culture, but you will be required to be as objective as possible, which is complicated when you are talking about something this close to you.
Compare and contrast essay. Someone may argue that this type of essay is not suitable for any matters concerning culture, but we believe it definitely is, and can be very beneficial for both your studies and understanding of the world if done right. We are not inviting you to compare two different cultures and say which one is better, as this is obviously a bad idea. However, you have lots of opportunities here – compare two historical periods, the cultural influence on another culture over time, gender studies within the cultural realm (for example, who tends to be more traditionalist – men or women), and a lot more.
Argumentative essay. This type of paper is more suitable for tendencies and phenomena of culture. Here you can look for a topic not only within the definition of national culture, but also in the wider sense of the word. Rapid globalization, accessibility to the internet and mobile phones, feminism, and even things that are considered trendy today are a part of cultural discussion. You have plenty of things to choose from to form your opinion and express it in an argumentative essay.
Cause and effect essay. This type is great for describing some cultural tendencies. Also keep in mind that culture is understood not only in the sense of historical, customary, and language differences of people living in different territories, but also in the sense of social and professional groups. For example, feminism can also be called a cultural phenomenon, because it's a product of human society.
Expository essay. You have probably noticed that there are dozens of aspects of the term "culture." If you can't decide which one to choose for your paper, write an expository or definition essay to list all of them, or at least major ones. This will help you battle your own confusion over the topic, and also will make a great academic paper.
Useful Tips for an Essay on Culture
Tip #1: Stay objective. Of course, this piece of advice is true for any academic paper, but we want to restate it regarding the nature of a subject. If you are writing about a highly controversial issue (feminism, religious beliefs, and culture), sometimes it's hard to keep your feelings in check. Remember that you need to stick to statistics, research, and an academic writing tone. If you can't do that, write as it flows and get rid of the emotions later, or try to refrain from the topics that stir a passionate emotional response in you.
Tip #2: Don't give any negative judgment. While writing about positive traits of a culture or a group of people, you can feel quite free to express your opinion. When it comes to criticizing a group, however, you enter quicksand. It's easy to offend someone, and there's an unspoken rule that one should not write a critical paper or statement about a culture or a social group to which one doesn't belong. By the way, this is an interesting topic idea for a culture essay – why do we shame outsiders for criticizing a particular group?
Tip #3: Make sure your arguments are strong. As you have probably guessed, even the most well-written and neutral academic paper can start an argument, because that's what we do when it comes to identifying as a part of a group. So, consider it a possibility that all your arguments will be called rubbish and be prepared to prove they're not. Even if your essay on culture won't stir controversy, preparing extra-strong arguments that convince all your readers you are right is a great thing for an academic paper of any kind.
Checklist for Your Culture Essay
Congratulate yourself after you have finished you paper – you did a truly amazing job! However, before submitting or printing it out, take a look at this checklist to make sure your paper is nearly perfect.
You have stated your opinion clearly. It's easy to veer off course when you are writing an essay on humanities, and such a topic as culture. If you have a friend who is willing to help, ask him or her to read your paper and identify the thesis statement and main arguments offhand. If he or she will be able to do that, this means you are successful with your paper.
The formatting of the paper is correct. Check that the paper structure is clear, and that you have an introductory paragraph, three body paragraphs, and a concluding paragraph. The thesis statement should be situated at the end of the introductory paragraph. Each body paragraph should start with main topic sentences that represent one aspect of you thesis. Don't add new arguments in the conclusion.
The citations and references are accurate. Make sure that you understand the difference between citing, quoting, and paraphrasing. And remember that even if you paraphrase a source, you should put a reference to the original source. If you hate creating references on your own, you may use one of the websites that does it automatically.
The language of your paper is academic. It may be very tempting to use common language in your academic writing, but remember that this will cost you precious points. Proofread your paper carefully before submitting to make sure everything is on point.
We hope you find these tips helpful! Check out the rest of the articles on our website for more useful writing advice, awesome topic ideas, and great essay samples.