Applying to a UK university is a tough process which entails dozens of important documents and tons of energy from the applicant. In your application, you should spare no effort in presenting yourself in the best light! A personal statement, often referred to as an application essay, is one of the indispensable documents an applicant has to provide in their application to a university. This type of a statement must include the information as to why you will be a good student at the educational establishment you've chosen.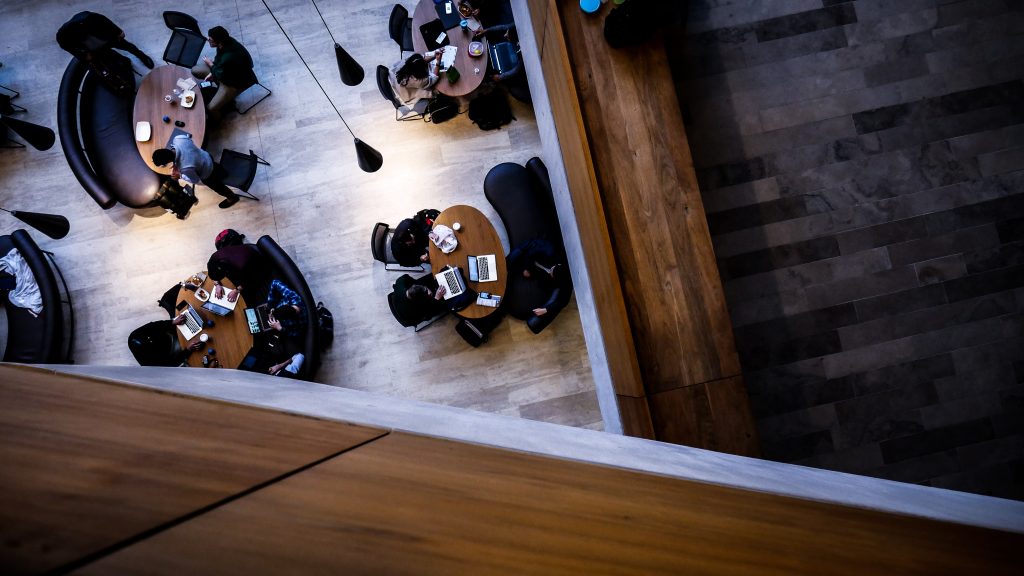 Photo by Jordan Encarnacao from Unsplash
In this broad guide, the WritingCheap experts will show you how to write a personal statement for university that will bring you your cherished entry into the college of your dreams!
1. Include Your Merits and Accomplishments
Your personal statement has to demonstrate to the committee why you are a worthy candidate, hence you need to be as self-praising as the rules of decorum and honesty allow. Yes, you are expected to demonstrate why you are an appropriate choice for the university, providing information on your biggest achievements and skills in the statement. However, it's important not to cross the line and resort to boasting or sugarcoating yourself as a prospective student.
A personal statement is where an applicant is supposed to give true, objective, and relevant facts about themselves.
2. Make It Unique
Think about how many applications the university board receives annually and ask yourself: "What do I need to do to stand out?" Dedicate some time to deciding what you can do to your application essay to make it incomparable and noteworthy. You can, for example, include an engaging and funny personal story that adds to the relevance of your candidacy, or, to everyone's surprise, include a negative experience that happened in your life and taught you a good lesson.
A helpful tip to follow when making your statement distinctive is avoiding cliches. Take a look at a few samples of admission essays and trace what devices (transitions, phrases, style, and other logical and language devices) are used by applicants most often, and try to steer clear of them in your text.
3. Focus on Why Your Like the Major
When applying for university, you state clearly what major you'd like to study. And this informally requires you to explain what exactly about the major attracts you and why you want to connect your professional path with this field of study. Try to be as specific as possible. Provide a reasonable explanation as to why you've chosen the discipline, how it, in your opinion, can benefit your personal and professional development, and why you think that studying it is relevant today.
4. Be Open
When writing a personal statement, you should be sincere and willing to share information that is important and sometimes personal. The statement is aimed at presenting you as a notable applicant, which includes revealing your personality, too. Don't shy away from mentioning some delicate or intimate facts about yourself as long as they are valuable for the committee and connect to you as a potential student of the university.
5. Stick to Mainly a Formal Style
Generally speaking, personal statements are a part of academic writing, so an applicant has to tend to a formal style when writing one. However, it's wrong to think that your application essay needs to strictly include only formal statements, terms, and exclusively official language. Nevertheless, you should remember that the casual, friendly style of writing should be limited in your text and used only when necessary, such as in the accounts of your personal life that connect to your accomplishments and are relevant to you as a candidate.
6. Show Your Determination
Any good university desires purposeful, strong-minded students. In this regard, you have to prove in your personal statement that you belong to this category of people. Write in a determined, confident way, demonstrating how resolute and serious you are about your decision to enter the university and study the major you've chosen.
Be Ready to Write Your Statement!
Developing a personal statement is a tedious but rewarding venture! By following the established standards as well as our professional suggestions in this guide on how to write a personal statement for university, the odds are high that you will make the right impression on the board and get your long-awaited welcome from the university to pursue your professional goals!
We Can Help You Out!
Our talented writers know the secret to your success! We provide high-quality academic writing assistance to students from across the world, helping them find the right solutions to their writing challenges. WritingCheap is widely acknowledged among college students looking for reliable yet cheap assistance. How to write a personal statement for university? How to write a dissertation in biology? Our adept writers will answer these questions in no time! Apply for our professional help and succeed in college.