One simple trick will help to cope with Dostoevsky essays: just read through the following sample prepared by our cheap essay writing team. The secret of a perfect essay is below.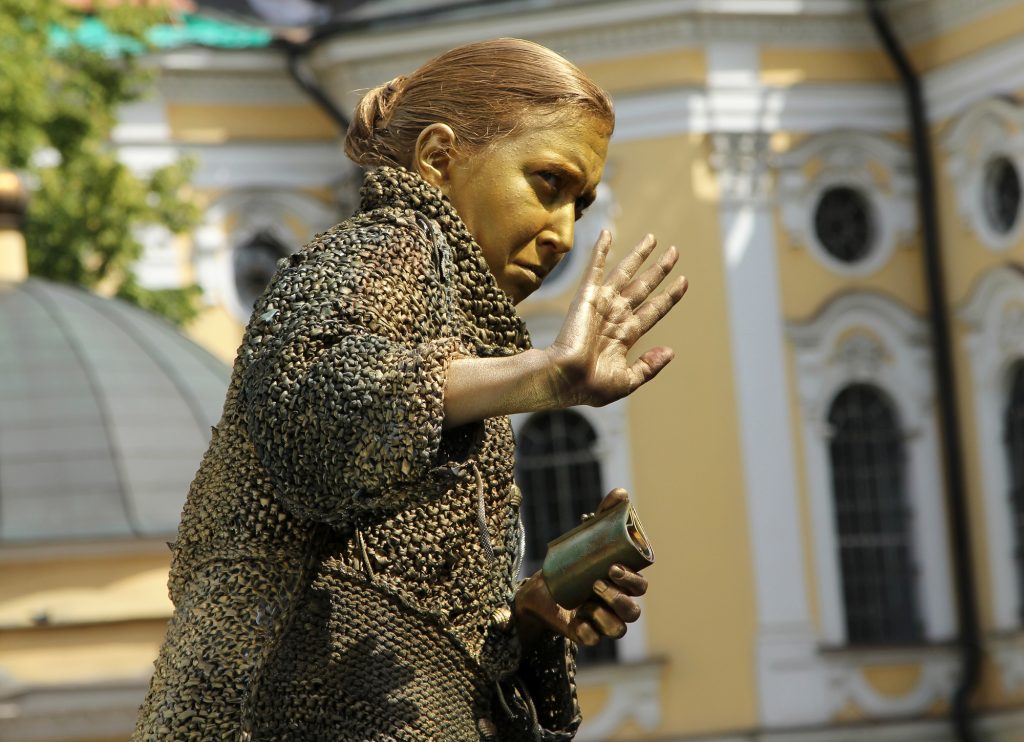 What Was Dostoevsky's Great Message to the World in His Novels?

Dostoevsky is a famous writer, thinker, and philosopher who is known throughout the world. He lived in the Russian Empire in the troubled historical context. Nonetheless, he devoted his life to literature as a means of examining a human being's soul. To my mind, the central message of his novels is that human nature is crucial, and unity among people is an essential part for every individual.

Dostoevsky put his philosophy and vision of the world in his oeuvres. To begin with his life circumstances, it is worth noticing that Dostoevsky's destiny was turbulent and dramatic (Kalder). The oppressive atmosphere of Russia and the fact that he was sentenced to hard labor himself are reflected in his novels, according to Drey. Secondly, Kalder remarks that he had known both moments of "glory and terrible downfall," as the world recognized his creations after his death. Despite his turbulent life, Dostoyevsky proves by his literature that spiritual and moral unity is the most important, and it cannot be recreated in an artificial way (Dostoevsky 68). His main characters (for example, Raskolnikov in Crime and Punishment) are the writer's way to examine a soul of a human being. Raskolnikov commits murder but, oppressed by inner struggle, he can not move forward with his sense of guilt. What is more, he loses his connection with the world because of it. In this way, the author proves that human nature is undeniable.

The literature of Dostoyevsky makes one ponder on the nature of a human being and the world as a unity of people. The writer devoted the main part of his life to find out what is human nature. Although few of his compatriots shared his opinion, Dostoyevsky's thoughts continue to inspire people two centuries later.

Works Cited

Drey, Victoria. "Dostoevsky: Turbulent in Love as Well as Life." Russia Beyond, 29 July 2015, www.rbth.com/literature/2015/07/29/dostoevsky_turbulent_in_love_as_ well_as_life_48107.html.
Dostoevsky, Fyodor. Winter Notes on Summer Impressions. Alma Books Ltd, 2016.
Kalder, Daniel. "Has Any Author's Reputation Fallen Further or Faster than Dostoevsky's?" The Guardian, Guardian News and Media, 24 Sept. 2010, www.theguardian.com/books/booksblog/2010/sep/24/author-reputation-dostoevsky.
After you read this sample, it's important to know that you can't copy text from it or submit it as a paper written by you. Do not start to write your paper immediately. It is possible and even necessary to read other Dostoevsky essays to have more understanding of the topic. If you want to learn more on how to write literature essays in the proper way, check out the WritingCheap blog to find may helpful guides. There is nothing worse than to start writing an essay without a clear understanding of how to do it in the proper way. It's better to apply for "write my essay for me cheap" help in the following way.
How to Get Literature Paper Writing Help from Us
If students want to change their grades for the better, they need to order Dostoevsky essays on WritingCheap. If you need some other type of paper, you can place an order without any problems and receive a paper you want. We are one of the most popular writing services among students because we are always ready to help them with anything. By the way, we work 24/7 so that students from different places of the world can contact us any convenient time for them. Also, when you fill in an order form, be sure to include all of your requirements. It would seem that this is pretty obvious, but many people neglect this rule. It this way, you will receive the paper you expect from our cheap writing service.