Do you remember the last time when you didn't listen to music all day long? Perhaps, it is a challenge to remember such a case. Even if you are not going to listen to music, you'll hear it in the supermarket, in a passing-by car, in the earphones of a person who is sitting next to you in the subway or in other places — there are really many of them. Today, music plays an active part in forming our mood, tastes, social circle and in our life on the whole. This is the reason why you are assigned with an essay on music.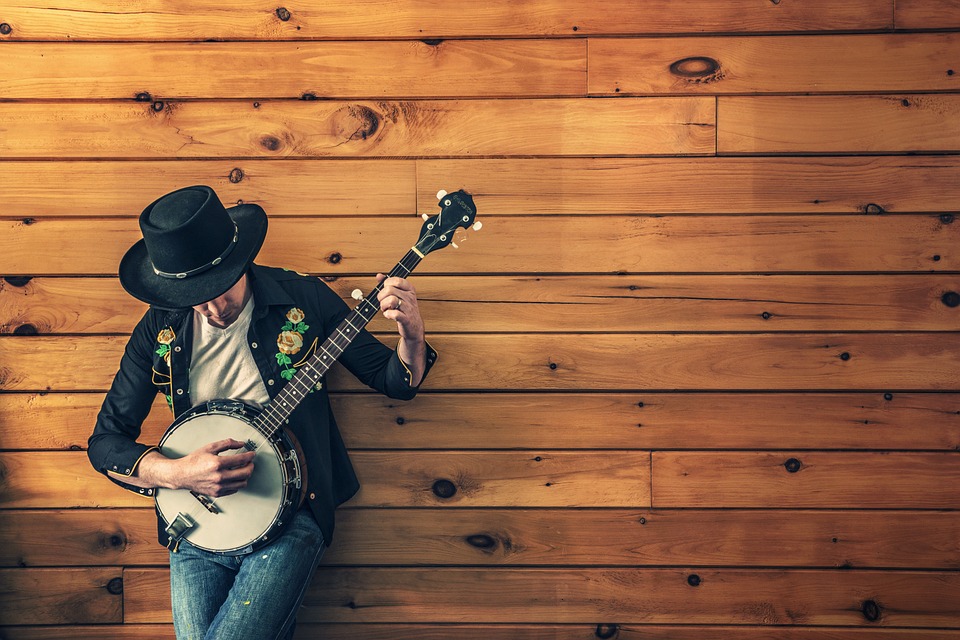 In this article, you'll find useful tips that will help you to complete your paper, and a list of compelling topics which you can use as you wish. You can take our topics word for word for your work or paraphrase it a little — all depends on your tastes. But first, we would like to provide you with useful information on writing a music essay.
Suitable Types of Essays
If you are assigned with an essay on Napoleon Bonaparte's life, you can't complete a narrative, definition, or descriptive essay. It would be ridiculous. However, when you need to create an essay on music, you can be assigned with many types of essays. The following types of essays will fit this topic well:
Argumentative
Narrative
Analytical
Critical
Definition
Compare & Contrast
If you are to choose the type of essay on your own, you can write all types of essays, which are listed above. For example, write critical or compare & contrast essays. These types will encourage you to find an interesting thought on the issue and they are rarer than expository or argumentative essays.
5 Essential Tips for Music Essay Writing
#1 Provide the reader with background. When you are talking about an event, a musician, a musical composition or any other particular thing that concerns music, you should provide readers with necessary information that will help them to make their own conclusions. For example, when you are talking about Mozart's composition 'Requiem,' you should mention a mysterious story about a man in a black raincoat who ordered this composition under suspicious circumstances. Such stories immensely affect a composer's mood and you should mention them.
#2 Be creative. If your teacher has no objections, you can provide your essay with additional materials. Thus if you are writing a narrative essay about visiting a certain concert or musical fest, you can provide the audience with pictures and pieces of music. However, if you don't have such an ability, this doesn't mean that you can't be creative. Words are also powerful. You still can be creative due to an inimitable writing style, jokes, anecdotes and other things that will call readers' feelings.
#3 Write a detailed outline. Before you start writing, you should think thoroughly what your essay will contain. A detailed outline will help you to do this. We recommend that you complete it level by level. This means that you should write general points at first and then make them more specific. Also, you should define the approximate length of each part and follow it while writing so that your essay will be balanced.
#4 Fill your essay with facts. It often happens that when students write about arts, they forget that they should use a scholarly approach. This means that you need to find real facts and expert opinions and include them in your paper. What differs an expert view from a non-expert? First of all, an expert is a person who is engaged in the filed for a long time. Secondly, it's a person whose authority is affirmed by society. And finally, it's a person who is currently living and can provide you with commentary on current situations. However, the third rule can be omitted if the object of your essay was also created many years ago.
#5 Add quotations. In some essays, presenting quotations is inappropriate or redundant. However, when we talk about music, quotations come in handy. You can add opinions of famous musicians, writers, and politicians according to the topic. Quotes make your essay sound more credible and they make your essay fancier. Take into consideration that you should cite them properly according to the specified citation style.

10 Incredible Music Essay Topics
What role does music play in people's live nowadays? What about you? Does music plays a significant role in your life? Give the examples from your experience when music played a really important part. Is such attitude to music appropriate for your age? Do other people of your age have the same attitude?
What is your favorite music style? Why exactly do you like it? Do many people like this style of music? Are there any well-known fests or concerts that are dedicated to this style? Which music style do you think is the worst? Explain your opinion.
Many scientists say that different music activates different parts of the brain. Thus we have different reactions to different music. Find a variety of research on this issue and define points about the influence of music on the brain that are not arguable for scientists any more. Then find theories that are arguable and give your opinion on which of them you think are most likely. Also, give examples on how we can observe brain reactions to various styles of music in life.
Who is the greatest composer of all time in your opinion? Tell about this composer's works in general. Then focus on one composition and explain why you like it and what makes it special. Analyze the composition: its form and content, the connection with musical genre and style, its place in cultural and historical context.
What is your attitude the fact that you should pay for most modern musical compositions while some classical compositions you can get for free? Do you think it is reasonable that copyright doesn't work after a certain period of time? Would you fight against copyright infringement? If yes, which steps would you take?
Tell about a concert or a musical fest that you have recently visited. Did you like it? What did you like the most about it? Tell about the atmosphere, decorations, musical bands, acoustics, service and other details about the fest. Also, compare it to other fests that you or your friends have visited. Decide which one is better and what makes it be better than the other one.
What is the role of music in globalization? How do musical fests help to establish international bonds? What about international contests? Do they influence positively the communication among diverse nations? Or, on the contrary: do such contests inflame animosity among competing nations?
What are the benefits of playing musical instruments? How does playing musical instruments influence the level of stress? How many hours should a person play a musical instrument a day so that he or she will become a great performer? Do you think that people should possess innate talent to play musical instruments really well?
Is music one of the instruments for manipulating people? Explain the role of music in advertising and promotion. Give an example of an advert in which music is very important to call certain feelings to the audience.
Write about music and gender. In the 18th century, the time of classical music, there were many great composers that were men, and there were not female composers at all. What were the reasons for such a situation? Has this gender situation changed? Are there female composers nowadays?
Can We Help You More?
Definitely! Do you need to receive more topic ideas for you essay on music, or essay samples or templates for your paper? Writing-Done can do this! We have gathered a team of experienced writers that are knowledgeable in various topics. When you make an order, writers that are capable of completing a good sample for you will offer you their service.
One of our best features is that you can choose the writer according to his or her pricing offer. Also, you can find out each writer's background if you'd like to. Making the order is very simple. Fill the order form on our website and we'll contact you very soon. The more details you'll specify the faster you'll choose the writer. Do not wait till the last moment before the deadline. Make the order preemptively and get high scores with Writing-Done's help!