Child Abuse Essay Sample: "The Impact of Domestic Abuse on the Child's Psyche"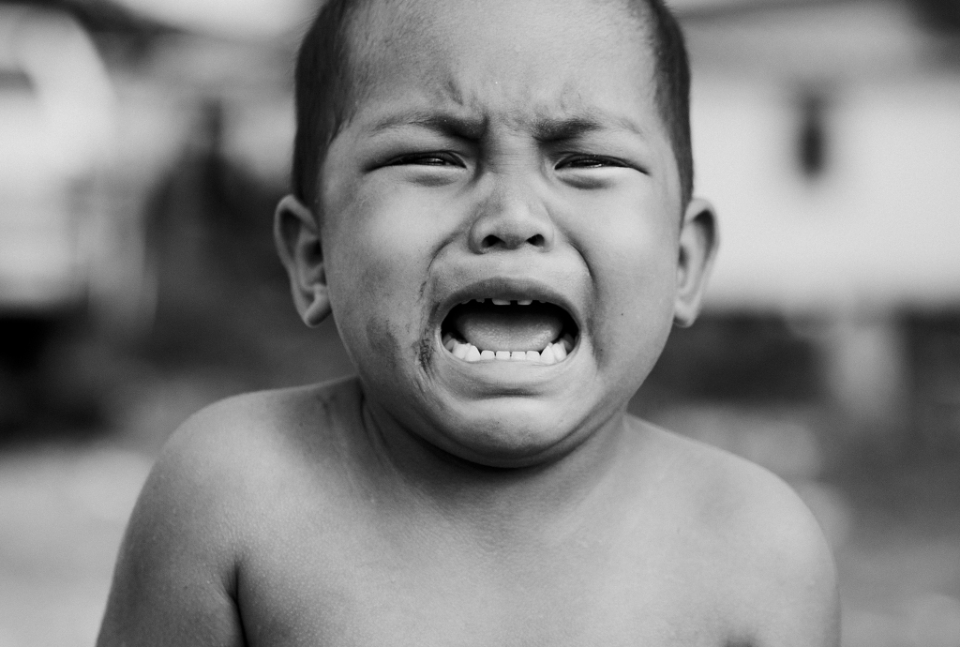 Family violence is a phenomenon that is widespread throughout the world and in all segments of the population, covering people of different levels of education and of any nationality.
According to information from the internal agencies' analysis of the experience of families and children in social assistance centers, 30-40% of violent crimes are committed annually in families. Seventy percent of victims of violent encroachments committed in the family are women and children, as well as elderly people.
Beliefs that violence takes place only in socially disadvantaged families is just a myth. Researchers consider that domestic violence occurs in all countries and categories of population, regardless of class, race, culture, religion, and social and economic situation.
Violence can cause various disorders, such as violations in the cognitive area, as well as appetite and sleep disorders, drug abuse, alcoholism, involuntary traumatic actions and behavior, attempts of self-punishment (for example, self-torture), and lots of somatic complaints.
Violations that appear after violence are affecting all levels of human life and can lead to persistent personality changes.
In addition to direct influence, a violent experience can lead to long-term consequences, often affecting the rest of a child's life.
Child abuse is a complex problem, which is often rooted to previous generations. It covers the problems of self-esteem, intimacy, alienation, realistic expectations in success, tension, and other problems. This complexity and depth presupposes the need for long-term treatment of families where children are exposed to some form of abuse. Specialists that are working in this field state that members of such families will need long-term continuous therapeutic relationships, sometimes for several years.
Children are the most unprotected and vulnerable social group. According to the UN, about 2 million children under 14 years old each year suffer from the abuse from parents. Every tenth of them dies, and 2,000 commit suicide.
There are several factors that contribute to child abuse and the lack of parental care.
1. In a family where a cruel attitude to children is acceptable, the child has a role of a target that receives all negative emotions. This child is considered special, different from others, either too active, or too passive, and so on, which becomes the object of the aggression from family members. A child can remind a hated relative, serve as a pet to one of the parents, may have a flaw that irritates his tormentor, or have physical and mental disabilities.
2. A critical situation or coincidence often causes outbursts of brutal behavior. These include: dismissal, separation from a loved one, death, unwanted pregnancy, or another event of fundamental importance to an adult person.
3. Very often the reason for child abuse is the lack of basic knowledge about child development. The expectation that a two-month-old child will respond to the punishment, and at six months be able to control his bladder or bowel, is naive, since the child can not control these processes physiologically or mentally. Without knowing this, parents can punish the child.
4. The model of domestic violence, as a rule, is transferred from one generation to another. Strict penalties usually are not considered as child abuse, but as a family tradition.
Thus, children who are usually subjected to cruel treatment by their parents have special features: physical disabilities, mental or developmental delays, difficult nature, and behavioral difficulties. Children with disabilities, mentally retarded children, as well as children with difficult behavior relate to the high risk group of child abuse. All this creates additional tension in the family, and strengthens the sense of one's own failure as a parent and causes a reaction from the parents, expressed in violence and neglect of the child.
Many existing theories are trying to explain reasons that provoke child abuse in families.
The sociological approach refers to the influence of social and cultural factors (family relations stereotype acquired in childhood), as well as housing and material conditions that generate chronic psychological stress and post-traumatic stress disorder.
From a psychiatric and medical point of view, child abuse and neglect are the result of pathological changes in a parent's psyche, such as degradation or alcoholization.
The socio-psychological approach explains the manifestation of violence by the parents' personal life experience, their "traumatic" childhood.
Psychological theory is based on the fact that the child himself "participates" in creating premises for mistreatment, which automatically transform into the concept of mistreatment as the end result of destructive child-parent relations.
Adults often are victims of violence experienced in childhood. They usually are seeking solitude, are often suspicious, and have difficulties in communicating with others. Many of them have low self-esteem, and consider themselves unworthy, inadequate, unloved. Those who rarely experienced deep and warm relationships in childhood often seek love and understanding from those who can not justify their expectations, entering into conjugal or partner relationships with people who have a similar experience of family violence. Becoming parents, they require their children to reflect their own competence and self-worth. All these are reasons for their unrealistic expectations about the behavior, success, and development of their own children.
It is assumed that 90% of parents who abuse children have chances for recovery. The remaining 10% of parents who have serious emotional disorders are treated as a group inaccessible to treatment in terms of general therapeutic approaches.
References
1. Durrant, J. (2008). Physical punishment, culture, and rights: Current issues for professionals. Journal of Developmental & Behavioral Pediatrics, 8(1), 55–66.
2. Malinosky-Rummell R., Hansen D.J. (1993). Long-term consequences of childhood physical abuse. Psychological Bulletin, 114, 68–79.
3. Widom C.S. (1999). Post-traumatic stress disorder in abused and neglected children grown up. American Journal of Psychiatry. 156, 1223–1229.
The child abuse essay sample that you can read above is a good example of an essay written by a writer from our company. Use this essay as a form of guidance and inspiration for your future work, but don't simply copy the text and pretend that it's your own. We give you such recommendations in order to prevent your work being marked as plagiarized.
Get Help From WritingCheap
You can also check out Best Topics for College Psychology Papers where you can find topics for writing your psychology essay. If you need to write an essay on child abuse, but don't have time for it, you have a good way out! Get professional help from the cheap essay writing service, WritingCheap! We have a great team of writers who are able to write papers of any kind! No matter what topic and page limit – you will receive a complete, unique work totally crafted to your requirements. Fill in the order form, pick the writer, wait till the due date, and receive a finished text. Ease your academic life with WritingCheap and make the order right now!