Many students come to our service just for the sake of samples presented on our blog. All of them are professionally written, and the following persuasive essay on the existence of God is not an exception.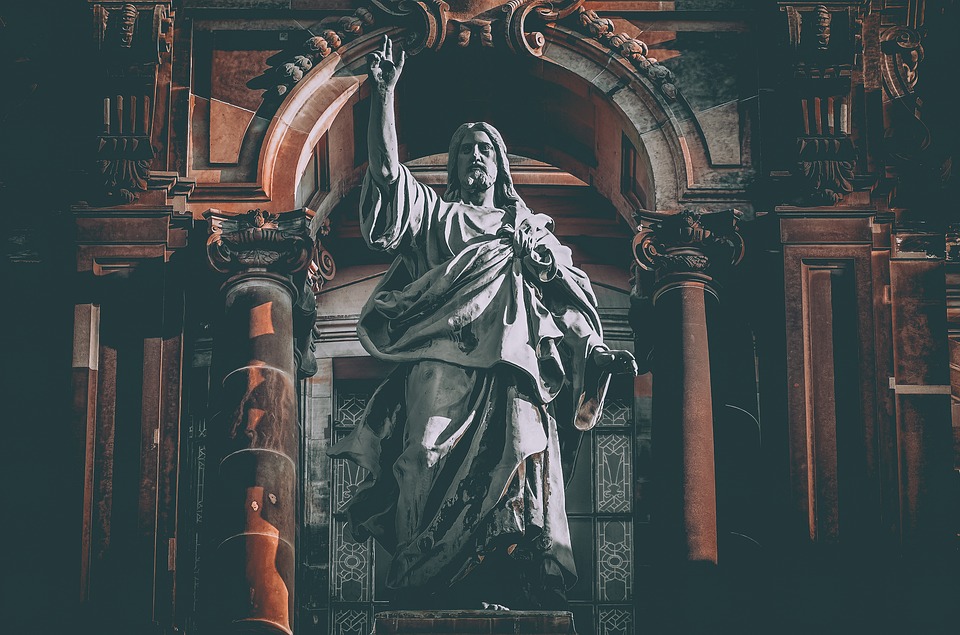 Does God Exist?

Does God exist? At some point in our lives, we question the existence of this being we have been taught to obey since we were little kids. This abstract being is one whom we only know about through stories passed on from one generation to another; a being whom we never actually see, but we somehow feel in different moments of our lives. So, how can we prove, or disprove, the existence of such a being?

Various debates have been done by philosophers, scientists, religious practitioners, and even ordinary people to try to convince each other to believe in their particular belief, whether God exists or not. However, they fail to reach a definitive answer, especially when using only the laws of science, since God is not of the natural world (Nelson).

One popular debate topic is about the origin of life, of the universe. For those who believe in God, they believe that God is the one who created our universe and gave us life. But for atheists, they believe that the universe has existed for eternity, that no particular event or being created it. According to William Lane Craig's article on his website Reasonable Faith, "God makes sense of the origin of the universe." So, if God does not exist, the origin of the universe according to the argument of atheists does not make sense and is self-contradictory according to mathematicians.

The real question here is not to prove or disprove God's existence, but whether you personally believe in His existence. Does God truly exist for you? Your own answer matters more than what others dictate because you will be the one who has to live by this belief and all it entails.

Works Cited

Craig, William Lane. "Does God Exist?" Reasonable Faith with William Lane Craig. N.p., 18 Mar. 2019. Web. 18 Mar. 2019, www.reasonablefaith.org/writings/popular-writings/existence-nature-of-god/does-god-exist.
Nelson, Matt. "How to Prove That God Doesn't Exist." Word on Fire Blog. N.p., 4 Feb. 2019. Web. 18 Mar. 2019, www.wordonfire.org/resources/blog/how-to-prove-that-god-doesnt-exist.
Besides this existence of God essay, you can find many other helpful samples on the WritingCheap blog. If working on your paper brings you much stress or you don't know where to start, then we suggest you to read through our samples to find inspiration. This is primarily due to the fact that there are lots of interesting ideas and thoughts contained in them. Each of the samples is unique and written on topics which are usually assigned to students. It may be surprising to you, but you can't copy tests from our samples. This would be considered plagiarism.
Take the opportunity to get a high grade by ordering an existence of God essay on cheap custom college essay writing service WritingCheap. You need to mention the type of paper, the length, and the topic, and also include other important requirements. We will do everything possible to deliver the paper you expect to see. Our service is considered one of the best writing services because we always care about our customers. Each order that we get is done with a unique approach according to customers' instructions. The main thing that attracts customers to our service is that we do everything possible to satisfy their needs. So, what are you waiting for?