Let's face it: sometimes, college can get really boring. Obligatory disciplines, endless homework, and neverending lectures can make anyone crazy.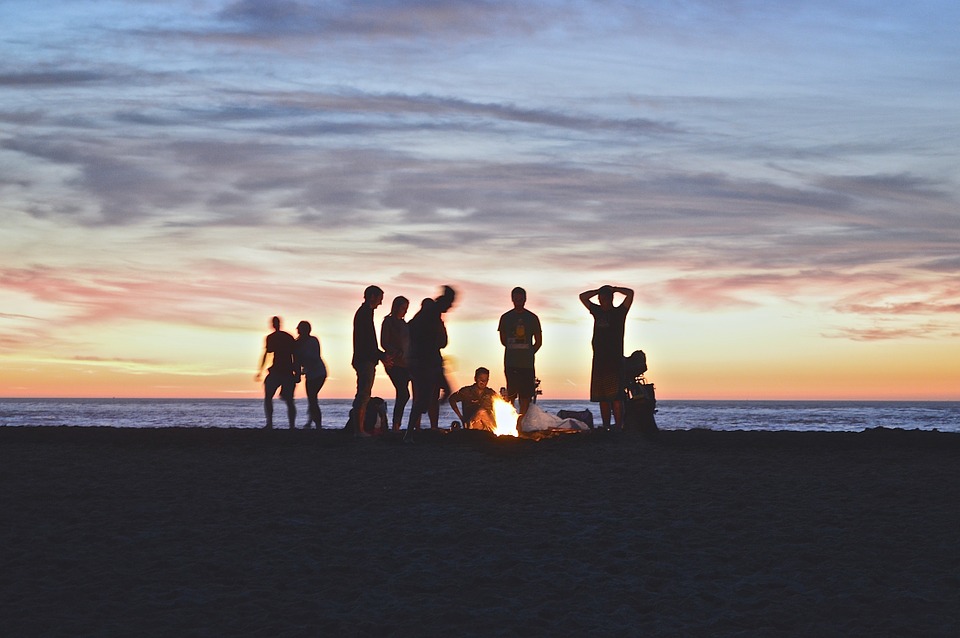 Luckily to sad and stressed students around the world, the college dorm party has been invented. No one knows who were the pioneers of this glorious movement, but we know one thing for sure – they were geniuses (both in party planning and getting "write my essay for me cheap" help from reputable services with tought tasks they can't cope on their own!
They have turned the abode of boredom and silence into a place of fun and total madness. A dorm party isn't just your chance to have a drink or play beer pong. It's the opportunity to get distracted from your college routine and have the best time of your life without even leaving your room.
How to Host a College Party: Step-by-Step Instructions
Throwing a college party is fun but difficult, especially if you are doing it for the first time in your life. A detailed plan will help you to avoid panic and chaos and throw a memorable dorm party for your friends.
Step 1: Recognize your responsibility
Yes, going to parties is amazing: you meet new people, communicate, and fool around. But being a host is another story. You have to plan everything, control the process, and be responsible for anything that goes wrong. Are you ready for this mission?
Step 2: Find friends
Throwing a college party when you have one friend is ridiculous. You don't have to plan a party as soon as you get into college. Firstly, visit other parties where you'll meet other students. Later, you'll have a chance to invite them to your party.
Step 3: Make friends with your roommate and RA
College parties can be loud and annoying for those who don't participate. A friendship with your roommate and resident assistant is a great way to cover your back if your party gets out of control.
Step 4: Pick the place
Your room is a nice option if you plan a cozy party for five or six of your friends. If you're planning to throw a college dorm party for 10 or more people, you'll have to find a bigger space.
Step 5: Invite guests
Invite your friends and make sure that they'll come. Otherwise, your party will turn into a boring gathering of disappointed losers.
Step 6: Clean and decorate the room
We understand that you probably don't have enough time and money to make your room look fancy. That's not necessary! Students aren't very picky when it comes to parties. Just make sure that your dirty socks and rotten pieces of pizza won't frighten them off.
Step 7: Buy food and drinks
A party without food and drinks isn't a party! Only you decide whether your event will be a no-alcohol, vegetarian, or gluten-free party. But remember that you should meet the expectations of ALL your guests.
Step 8: Notify or invite your neighbors
Parties can be loud and annoying for those who live nearby but haven't been invited. Notify your neighbors so that they won't ruin your party with a scandal. You may even invite them to exclude the possibility of conflict.
Step 9: Throw the best college room party
It seems like you're totally ready. Take a deep breath and meet your first guest! We hope that your party will be amazing and memorable.
Step 10: Clean up!
No matter how bad your headache is, you should clean your room. That's not fair, but that's the price for a good dorm party! If you're lucky, your friends will help you and lighten this burden.
College Dorm Party Ideas: Helpful Tips
The success of your college dorm party depends on many factors: guests, room, games, food, drinks, etc. There are many pitfalls that may spoil even the most carefully planned party. We hope that our tips will help you to avoid risks and have some fun instead of getting into trouble.
Tip 1: Don't invite everyone
Food, drinks, and fresh air in your party room aren't limitless. When you invite your friends, don't do it like in the movie "10 Things I Hate About You." Those people didn't need to care about the number of guests, which is why throwing a bunch of invitations around was a good idea for them. Not for you.
Tip 2: Better buy more
Students don't have much money, but saving on a college dorm party is beneath you. The more food and drinks you'll provide, the more hospitable you'll look.
Tip 3: Plan some activities
Table games, beer pong, truth or dare – these are the timeless classics of college parties. But you should think outside the box to surprise your guests.
Tip 4: Control the volume level
If you're throwing a college party indoors, you could use some boundaries. If you have some kind of agreement with your RA, it won't save you from angry seniors who are preparing for their finals.
Tip 5: Prepare plan B
You should have a back-up plan for a range of emergencies. Prepare activities for a small group of people in case only half of your guests will show up. Make sure that there is a quiet and safe place for people who suffer from "too much fun." Don't forget to notify your guests that they may or may not bring someone with them. In such a way, your party won't go out of control.
Tip 6: Take responsibility
You're the host, and you're responsible for all the guests at your party. Of course, you don't have to deal with everything on your own, but don't hide behind the backs of your guests.
Tip 7: Ask for help
Decorating, shopping, and cleaning take time and effort. Ask some of your friends to help you with your college dorm party, and don't forget to invite them!
Tip 8: Prepare a first aid kit
Everything can go wrong. We hope that your party will be safe and fun, but it's better to be prepared, not helpless.
Tip 9: Take photos
Memories are priceless. Don't be shy – take photos of you and your friends so that you won' forget the best time of your life.
Tip 10: Have fun!
By the way, parties are for fun. Of course, you might have a hard time getting ready for them, but you should be able to relax with everyone else. We don't recommend you to go nuts. However, a bit of craziness won't hurt.
Now, you know pretty much everything about how to plan a college party. It's the right time to proceed to the practice and delegating your homework to those who offer "write my essay for cheap" assistance!
Where to Get Help with Writing Tasks in College
College life isn't only about studying. You should have the best time of your life and enjoy your youth! Throwing a college party is a quick way to make new friends and upgrade your status.
If you waste all your time on homework, the WritingCheap experts can offer their help. Total confidentiality, 24/7 support, and plagiarism-free papers – these are the main benefits of our cheap essay writing service.
Get high-quality academic assistance at our site, and have some free time for your college dorm parties!