College is a place for new experiences for all students. Taking this into account, this is a great setting to be shown on TV. Over the years, there have been many shows that demonstrate college life. Below is a list of TV shows about college life.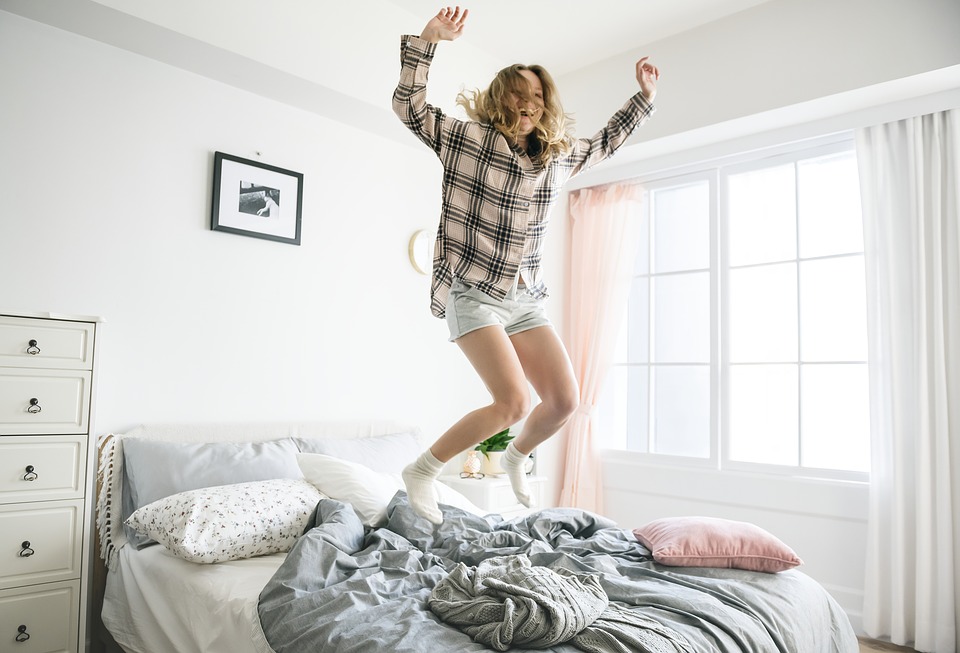 "Coach" (1989 – 1997)
Hayden Fox is the head coach of the university football team and lives for the game. His assistant does not share his passion for the sport, which often leads to disagreements in their relationship. Despite the fact that, at first glance, Hayden may seem a gruff guy, he really does care about his friends and family, and he tries his best to show it, especially in relations with his teenage daughter Kelly.
"Blue Mountain State" (2010 – 2011)
The show tells about three first-year students who are entering college, and pays great attention to American football. Trinity must quickly adapt to the new life, combining football, women, classes, and non-stop parties.
Interesting fact: In episode two of the second season, it is discovered that Craig Shilo. played by Sam Jones III, went to play for the team at the Georgia Institute of Technology. He was withdrawn from the narrative of the show due to the fact that the actor was charged with participation in a drug deal and sentenced to imprisonment in federal prison.
"A Different World" (1987 – 1993)
A group of students studying in the former "black college" learn the joys and sorrows of getting a higher education. It is a spinoff from "The Cosby Show." Different issues are presented in this show like rape, racism, and the AIDS epidemic.
"Felicity" (1998 – 2002)
You will like this show if you adore the atmosphere of the 90s. The show "Felicity" was filmed not only in the scenery of the 90s, but also about the years spent at the university. And if we add to this the topic of first love, which almost every one of us has experienced, then watching "Felicity" is simply a necessity.
This story begins when the beautiful, shy Felicity Porter asks Ben Covington to sign her high school graduation album. She is leaving to another city to study, and is alone in an unfamiliar place. She faces the problems of early adulthood and first love. What is most interesting is the theme of love in the show. Not everyone could betray the dreams of their parents and follow the call of the heart, much less for a loved one who didn't even promise anything, but simply wrote a couple of lines in their graduation album.
"Community" (2009 – 2015)
The show tells about a student community which consists of school losers, recently divorced housewives, and elderly people trying to keep a sober mind.
Interesting facts: Pierce Hawthorne, a character in the show, made a fortune in the production of wet wipes. The role was played by Chevy Chase, who comes from a family whose fortune is also made in the production of personal care products. The real name of the actor is Cornelius Crane Chase, whose grandfather was Cornelius Vanderbilt Chase, who inherited Crane Plumbing, a company that manufactures sanitary ware and, in particular, toilet bowls.
Dan Harmon, creator of the show, based Jeff Winger and Britta Perry off of himself in his youth and his girlfriend. Abed's character is also based on a real person named Abed Gate.
"Veronica Mars" (2004 – 2007)
Schoolgirl Veronica Mars, inheriting from her father remarkable analytical skills and decisiveness, is engaged in detective work at school – and in the process, helps out friends and punishes enemies. Veronica's father lost his job as a sheriff, and his wife left him. As a result, he became a private detective, and Veronica helps him in his duties.
Interesting facts: Kristen Bell bypassed more than 500 contenders for the role of Veronica Mars. Meg's role was written specifically for Alona Tal. For a long time, she was the second contender for the role of Veronica, but when Kristen Bell was approved, Rob Thomas wrote the role specifically for Alona.
"Freaks and Geeks" (1999 – 2000)
This show managed to make our list of shows about college even though it is actually about high school. It takes place in 1980 and unfolds around Lindsay Weir and her younger brother Sam, both high school students in a fictional town near Detroit. Lindsay, a diligent student and participant in mathematical contests, begins to spend time in the company of "freaks" because of her love for charming but selfish Daniel Desario, the informal leader of the group.
Alongside Lindsay's attempts to understand herself and solve problems with her parents and friends, the show's plot demonstrates the difficult attempts of Sam and his "geek" company to change their place in the school hierarchy.
Interesting facts: John Francis Daley (Sam Weir) is the only actor who was the same age of his character (14 years old) during the filming of the television show. The pilot episode was filmed in a real school, and after the show was taken on air, a stage was built, almost completely replicating the interior of the school.
"Undeclared" (2001 – 2003)
Steve Karp and his new friends in the hostel live rich lives as students. Drinks and girls complement his life! Steve was unlucky in one thing – his father Hal just divorced and prefers to suppress his grief in the company of his son's friends.
It would seem that there is nothing remarkable here. It is another comedy show about freshmen. Yes, the creators here are the same creators of the great "Freaks and Geeks," and just good people. But that's not the point.
As in the case of "Freaks and Geeks," a mini-revolution was carried out within the framework of the genre. The creators do not back down from the unwritten canons of college TV shows, do not show off, and do not even put excessive pressure on nostalgia as in "Freaks and Geeks."
If you want spend more time watching TV shows rather than doing your homework, WritingCheap can help you out. While you watch your favorite TV show and relax, a writer will deal with your paper. If you decide to use our service, you can be sure you won't spend much money – our prices are low.