When students need to write an essay, they think it is enough to simply include citations from sources. However, relying on sources is a deficiency for effective analysis, and it blocks students' critical thinking. To expand your outlook, you need to learn how to write a critical analysis essay and empower your inner researcher.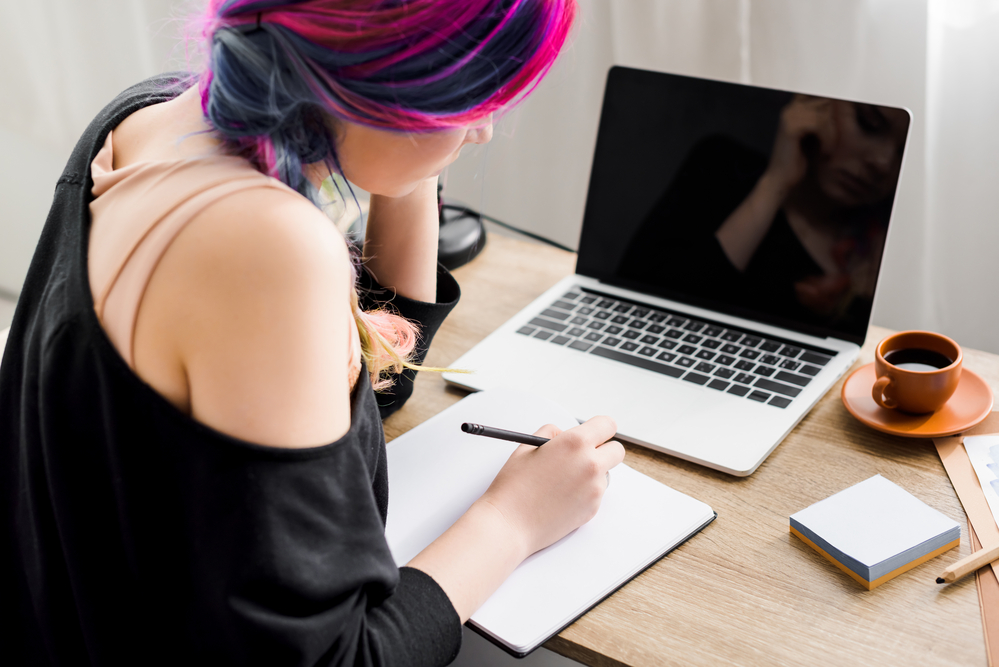 Photo from Depositphotos
Having concise citations is only one part of a good essay. If you want to add uniqueness to your work, run your creativity and be brave in expressing your own thoughts on the topic you are writing about.
How to Write a Critical Essay
1) Be original.
The main principle of a critical essay is originality. If you lack ideas on how to write a critical evaluation essay, you need to identify your own way of expressing your thoughts about the subject. When it is time to present your essay for the audience, you have to be confident in what you're saying.
2) Create a catchy topic.
Find out what is really interesting for you and start processing this topic. Any subject can be boring if you don't study it deeply. Try to avoid popular sources and find new information from other references. When you come up with the idea of what you want to tell the world, you can create a catchy topic that will inspire you to conduct effective research.
3) Follow your structure.
A good critical essay contains a thesis statement, evidence that supports your thesis, and argumentation. Any type of essay has it, but in the context of critical analysis, the author should use a particular process for analyzing the subject.
Develop a thesis statement
While you are on the stage of creating a thesis, come to a conclusion about the source. Write a brief sentence that articulates your own claim about the reference where you took a certain idea. Imagine that you ask yourself a question, and you promise to the reader to answer it relying on the poem, movie, speech, or work of fiction you are analyzing.
Remember: while making a promise, you need to keep it. Justify the thesis that you've made using proof or a refutation of your subject. Mention what the author of your subject forgot, or where it was lacking information. Any composition has cracks that can help you to point this out in your critical analysis essay. Also, you can agree with the author. You can't build your essay only with one-sided disagreement. When you choose only one perspective, remember that it can make your essay seem limited or too vague.
Identify summaries, quotes, and paraphrases from the citation sources. Explain the claim in your text using a clear argument. This can reinforce your point and bring powerful reactions from readers.
Use everything you've come up with to defend ideas in your essay. The author of a critical analysis should be logical about their argument. The argument is an important part of the analysis because it makes your thesis statement simple and narrows down all answers. With the argument, all your questions from the beginning should have clear answers.
4) Compare as many sources as possible.
Try not to say only negative things on your subject; as an option, choose a new source to provide an alternate view. It is hard to believe an essay when the author doesn't prove their points in an organized way. When you are analyzing a movie, try not to only use negative reviews from online sources, but read literature regarding the film as well. Bring up a new perspective on this work.
Include facts about the filming process, the author of the screenplay, and how strongly it resonates what the director intended for the screen.
It is interesting to read a critical essay when it has examples from different sources. They can both support your point of view and refute it.
5) Find your own perspective.
All your essays should contain the main idea, which you will stick to from the beginning. If you are original with the thoughts you come up with through your essay, you will bring a new interpretation to the subject you are describing. Defend in the text why you are writing on this subject and how your topic is valuable to further scholarly achievements.
If you are wondering how to write a critical evaluation essay efficiently, you can follow these useful tips. They help complete your writing and add a new perspective for the interpretation of any composition.
College years are a perfect time for students to develop their analytical skills. They are essential when it comes to critical essays. If you are new to critical analysis, the main thing to focus on while organizing your writing is consistency. Pay close attention to each aspect of the writing process and fill your essay with more interesting facts, hypotheses, and arguments.
By developing critical thinking, students can achieve great results in college. Now you know all the secrets of how to write a critical essay step by step efficiently and impress everyone with your analytical mind.