What is the first app you open just after awakening? Is it Facebook, Instagram, Twitter, or anything else? In today's world, everybody is engaged to social networks and the only difference is the frequency of usage. Some need to spend at least four hours a day in social networks, while others only spend fifteen minutes. Anyway, it's ridiculous to deny that social media plays an outstanding role in our lives. For this reason, your teacher may assign a social media essay to you.
In this article, you'll find useful information on completing an essay on social media and a list of great topics that you can use for your work. Let's start from the latter.

20 Perfect Social Media Essay Topics
Education
How does social media influence education on the whole? Express your opinion and prove it by presenting the results of research on the topic that was conducted by a respective institution. Do you think that the access to social media should be admitted at schools? If yes, should it be admitted all the time or only during the breaks?
Does offline bullying still exist at schools in your region? What do you think is more dangerous for students — bullying or cyberbullying? Who should fight against bullying and cyberbullying? If you were a representative of a school administration, what steps would you take to stop both types of bullying?
How does social media help students with studying? Is it possible to find really good educational materials in social media? Which disciplines you can study better due to social media? Does social media influence positively the studying of foreign languages?
Are friendships in social networks between teachers and students appropriate? What is the impact of such friendships on students' discipline? Under which conditions can a teacher's reputation be compromised because of social media? Which way to contact a teacher is more appropriate — to write a message in a social network or to call?
Should colleges and universities provide students with information about studying via social networks? Would it be convenient for students and for teachers?
Advertising
Analyze the role that social media has played in the realization of a specific advertising campaign. Would the campaign be successful if advertisers used another communication channel instead of social media? Think about factors that positively influenced the result of the campaign.
Some companies don't use social media for promotion. What types of companies don't do this and why? Will this situation change in ten years? Explain your opinion.
What types of companies use only social media for advertising? Why did they refuse from using traditional communication channels? Choose one of such companies and analyze: what are the company's purposes and which advertising technics does it use to reach them?
How do politicians use social media? Which social network is the most appropriate for political promotion? Whose social media activity would you name the most successful? Analyze which methods of influence this person uses to increase the loyalty of the electorate.
Choose one social network and answer the following questions. Which goods or services are best for advertising in a chosen social network and why? Why other social networks are inappropriate for advertising these goods or services? Describe the typical user of a specified social network.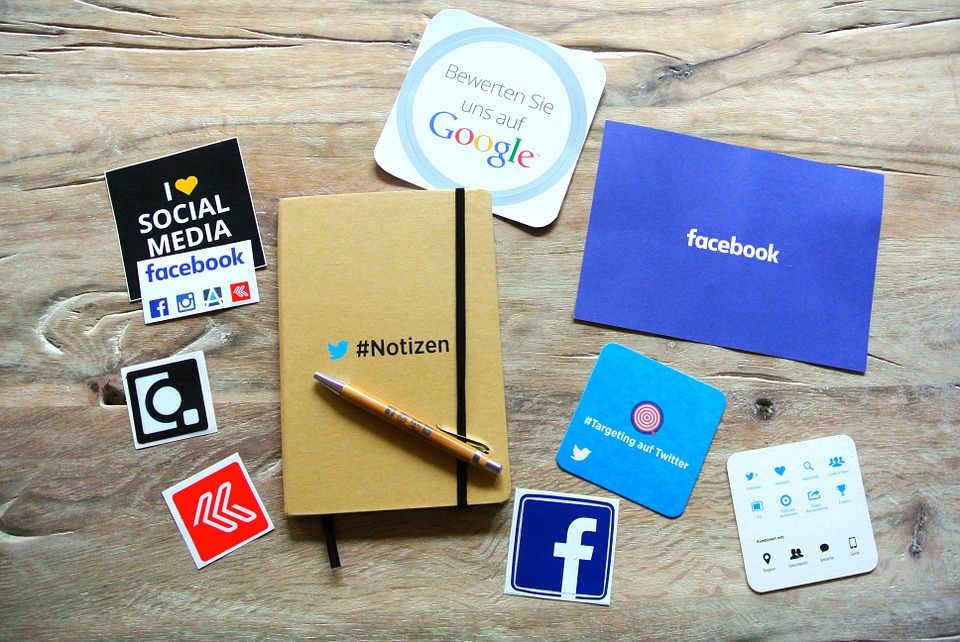 Psychology
What is the influence of social media on self-esteem? How can you comment on the self-esteem of people that post selfies every day? Do you think that they need to receive psychological help?
Is social media linked to the increase in amount of suicides among young people? Which preventative measures must be taken to decrease the quantity of suicides? Do you think that punishment for incitement to suicide through social media should be the same as the punishment for a murder?
What is social media's impact on people's ambitions? Do you think that people become more purposeful or the contrary? How does good awareness about other people's success influence people? Do you personally feel depressed when you see that other people have more interesting experiences than you?
What are distinctive characteristics of the generation that was born and raised in the era of social media? How could these characteristics influence the development of the society in general? How will better awareness about cruelty that takes place in the world affect the level of aggression of this generation?
How have communicative habits changed with the appearance of social media? Do you think that social media helps people to be closer to each other, or that it helps to build the wall between a person and the world? Give specific examples to prove your opinion.
Society
Is it safe to post your real photos in social media? What can be the consequences of posting photos on social network pages? Do social network administrations take all possible measures to protect their users from each other? Find the examples with the negative consequences of posting photos in social networks.
If social media suddenly became forbidden, how would the world change? Do you think that it's possible to ban all social networks? Won't people organize a revolution in this case? How would you argue for making social media forbidden?
Does social media help the government to manipulate people? Should the government have access to all information in social networks including personal messages? Prove your opinion. Give the examples of positive and negative consequences of governments' success with personal information in social networks.
If you were an employer, would you block social media sites at the workplace? Why or why not? What about people whose work is directly connected to social media? Should they be restricted from using their personal accounts at work?
Do you think that people are now more or less social after the appearance of social media? Give your definition on "social" and provide examples to prove your point of view.
Tips on How to Write a Social Media Essay
If you already chose the topic, you can move to writing your essay on social media. Keep in mind our tips while writing.
Don't confuse fact and opinion. If you are expressing your opinion, let the reader know that it's just an opinion. If you are presenting a fact, you should provide readers with information on the source of data that you present. That way, the reader will be able to decide whether this data is reliable.
Use statistical data. Your essay will appear more credible if you use statistical data from an official statistical center. Also, don't forget to write the date when this data was collected and organized.
Check information for accuracy twice. First, you should check whether information is accurate when you are conducting research. Also, you need to check it one more time before submitting. Some kinds of information can change very fast.
Think about transitions. Are you sure that all the parts of your essay logically flow to each other? If not, find an article with tips on how to make transitions between paragraphs.
Follow the requirements of the type of essay. Typically, teachers assign a particular type of essay. There are many types of essays, such as definition, argumentative, persuasive, reflective, analysis, narrative, expository and others. You should find out the requirements for each of them and follow them accurately.
Don't be repetitious. This means that you shouldn't explain obvious things just to fill the gaps in your essay. Each sentence should be informative and contain useful information. However, in trying to avoid wordiness, don't cut really necessary details.
Do You Need Help?
Social media and advertising are closely related topics. Therefore, we recommend that you also read our article on advertising. Have you already chosen the topic from our list that is best for you? If not, you shouldn't be sad. We can help you to complete your essay on social media in another way. Contact writingcheap.com to receive help from experienced writers that are knowledgeable in various topics and disciplines.
Fill the form on writingcheap.com with your requirements and then choose the writer. The great news for you is that you can select the writer according to your financial abilities and personal preferences. Don't hesitate to contact us! Remember that your deadline is looming closer by the minute!