For many people, hospitals are associated with death, pain, blood, and other things that make us feel frustrated. Popular sitcoms about life in a hospital have allowed us to look behind the curtain and see the other side of life in medical affiliations. Due to marvelous sitcoms we can see that life in a hospital can be diverse. There is room for love, friendship and laughter within the walls of health maintenance organizations.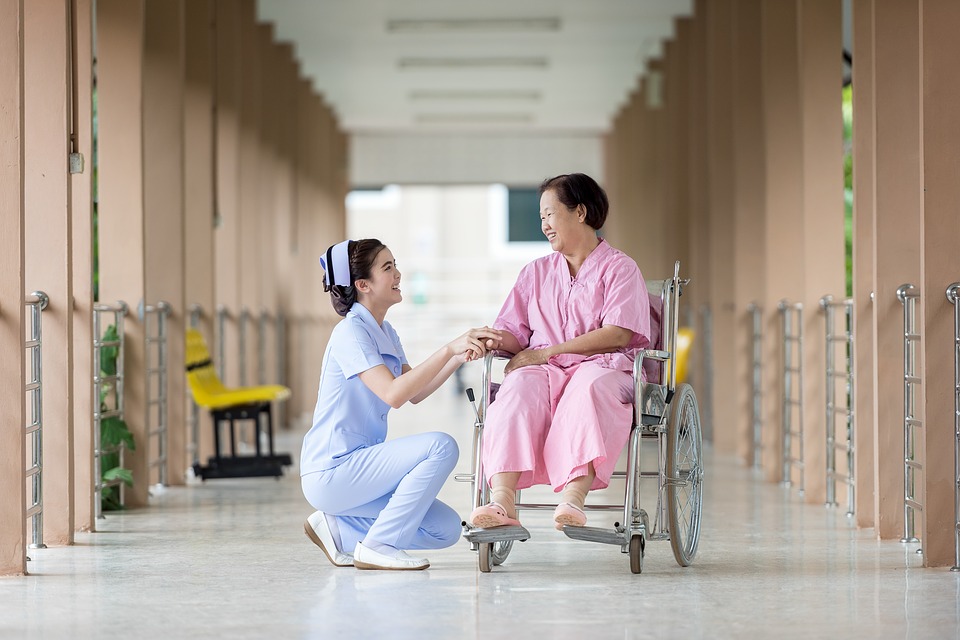 So, if you decided to be a doctor or a nurse, you will have different experiences (besides observing terrible diseases) while working. If you want to enter a school for nurses, you will need to work hard. First thing you will have to do is to complete a nursing application essay.
In this article, we are going to provide you with helpful tips about completing this type of essay. We respect people who are going to dedicate their lives to helping mankind. So, we've gathered advice and recommendations that will probably be useful for fulfilling your dream.
3 Steps to Complete a Gorgeous Nursing Admission Essay
Step 1: Make Sure That You Made the Right Decision
It's very hard to be 100% confident in your decision but you should try to increase your confidence. We hope that you have enough time before entering a nursing school. You shouldn't rush while making the decision of your life. However, if you are not sure whether you are doing the right thing and you need to announce your final decision soon, we recommend that you postpone doing this. So, how to make sure?
Visit hospitals. This activity won't take a lot of time. You have been in hospitals many times when you were ill. Now, look to them when you feel well. Do you like the atmosphere around you? Can you imagine yourself working in such a place? What can you say about the staff? Answering those questions, will help you to understand whether you realize the difference between sitcom hospitals and real ones.
Think of your characteristics. This activity will help you also in further steps. Write a list with the perfect nurse's traits. Ask yourself whether you possess those personal traits. Also, you should ask your relatives and friends. Insist that they tell you only the truth.
Talk to medical staff. If you are studying in high school now, you have the ability to talk to your school nurse. Ask her or him about studying and the job. Make a list with questions that you are concerned about preemptively.
Step 2: Focus on Your Advantages
In the previous steps you already tried to analyze your personal traits. Now, you should prepare a detailed list with your advantages that you will need for your nursing application essay. Follow this algorithm:
Write down all your personal traits. Here, you should include both good and bad characteristics. Ask your friends for help. Be honest with yourself. It's a bad time for being self-conscious.
Underline good characteristics that are useful for nurses. The ability to hear one's necessities is a good example of such a trait. Include the laconic explanation why the specific trait is helpful for nurses.
Try to transform your disadvantages to advantages. Every personality is unique and we can't claim that the specific trait is a disadvantage. However, you, your friends, and your relatives can think that some of your characteristics are your disadvantages. Take into account that traits that sometimes bother you in personal relationships can be good for work. For example, if someone says that you are fastidious you can say that you are meticulous and this trait is quite important for nurses.
Support your characteristics with actions. Write the situation where you showed the traits that are important for nurses. You can start from personal ones like making a cup of tea for an ill friend, and finish with those that are significant for mankind like organizing a volunteer organization to help ill kids.

Step 3: Write a Nursing Admission Essay
The previous two steps were just preparations, so now we move to writing itself. While writing you should answer these questions:
Why am I going to be a nurse?
Why do I think I will be a good nurse?
What traits do I have to become an incredible nurse?
Which useful experiences do I already have?
What is special about me?
There's no need to follow the order. Some questions you can answer simultaneously. However, we recommend that you start with unleashing your motivation. Sometimes, people turn a blind eye to lack of experience, provided that you have strong motivation.
Quick Tips
Follow these quick tips to make your nursing application essay succeed:
Show your personality. You need to show a real person, not a package of good traits and skills. While reading, members of the committee should imagine you as if you were their old friend. Don't hide your personality behind complex sentences and pompous phrases.
Be laconic. If you don't have much to say then don't. Typically, a nursing admission essay takes approximately five hundred words. If you see that your essay is a bit shorter, there's nothing to worry about. To be laconic is also a good trait that you can be proud of. And if you see that your essay is more than five hundred words, exclude the redundancies. In this case, it is better to send less information than overload the committee with it.
End with a positive. Do not finish an essay on your skills. You should make a short conclusion at the end. There, you can briefly express your desire to enter the school one more time.
Receive Urgent Help From writingcheap
To have the complete understanding on how a nursing essay should be written, you need to read another our article on the topic — Easy Way to Complete an Amazing Nursing Essay. If you need more help with other school or college assignments or with any other writing task, contact writingcheap.com. We have gathered a team of experienced writers that are always ready to assist you.
Our service cooperates with students from different countries. We work 24/7 so that you will be able to contact us no matter where you are from. writingcheap offers you the ability to choose writers and to communicate with them directly via live chat. Our prices are affordable for students. What are you still waiting for? Visit us now and experience our benefits!