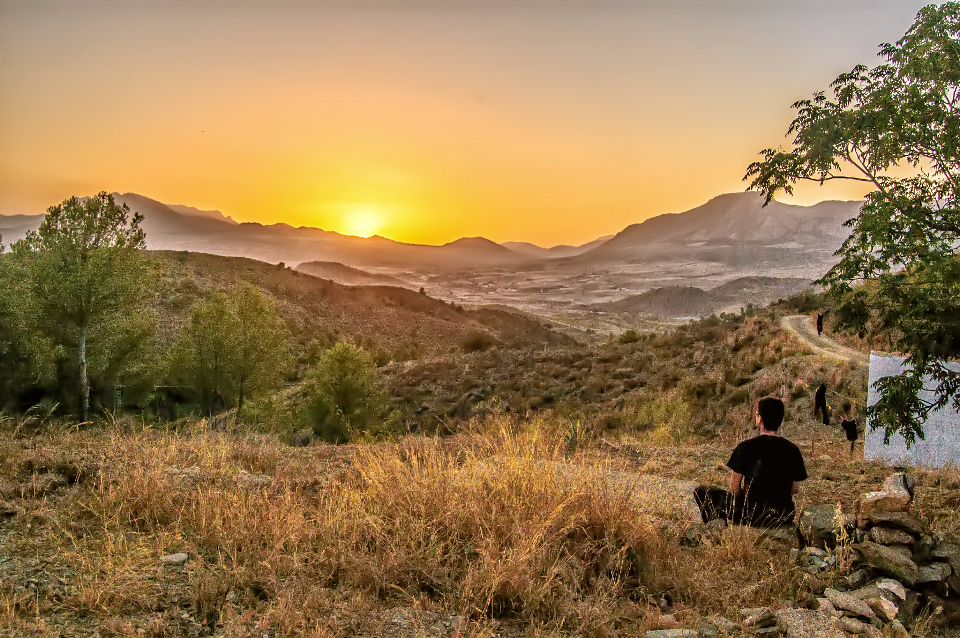 With the latest uprising of people who don't believe in climate change and claim it to be a construct or even a conspiracy theory, a climate change essay will help you gain a better understanding of the topic and probably shed some light on the issue for your classmates. Let's have a further look on how you can create a splendid paper on such a topic.
Essay on Climate Change: Choosing the Type
If you are not so amused by the topic you have been assigned, then there is some good news for you. Since the issue is very broad, you can choose any type of essay and write about it. We will prove this to you.
Narrative essay. We are not crazy from suggesting you this type of essay – we genuinely believe that this essay type can be utilized greatly when you need to talk about climate change. How? To our minds, the best way is to describe how climate change has personally impacted you and the place you live. Not everyone lives near the seaside, but if you do, you probably have a couple of stories of helping seagulls after a massive oil spill. Sad to say this, but we all have such stories based on our locations and type of pollution.
Expository essay. This is a wonderful opportunity to explore exactly what climate change is, what counts as climate change, who introduced the term, and other important facts that will help deepen the understanding of the issue. Rely heavily on facts and academic sources to make your paper sound academic, because here you need to stick to the official style, unlike with the previous paper type. Also, a great factual base won't give a chance to those who don't believe in climate change.
Argumentative essay. This is the type where the heated debate starts. If you are angered by all the people that deny the obvious, an argumentative essay is the perfect way to ensue war on climate illiteracy. Gather the strongest evidence you can find, quote famous opinion leaders and renowned scientists, and provide impeccable argumentation to prove to your opponents, even if they are hypothetical, that climate change is real. Even if you won't convince anyone, you will have a great argumentative essay to submit to your professor.
Cause and effect essay. This type of paper is a great platform to discuss how exactly humanity will be in jeopardy if we don't do anything about the current ecological situation. You have a lot of opportunities for topic choice here. You can speculate on the future effects of climate change now, or highlight the damage that has already been done. Remember that your climate change essay has a limited volume, so pick only one aspect to describe in your paper. Since there are so many effects of climate change, you won't fit them in a 30-page research paper if you decide to mention them all.
Compare and contrast essay. This type of essay fits the best for those students who enjoy collecting historical data, because it will mainly be focused on the historical perspective. For example, you can compare the climate 50 years ago with today in your hometown. Take it from us, the research process brings a lot of unbelievable insights. In other words, you will make sure that climate does change. Finding this out about your own hometown feels different than learning about it as a distant abstract concept. You feel motivated to change the world, and we hope you will pass that motivation down to your readers in the conclusion section!
So, pick a type you find the most suitable for your essay on climate change and start writing right now. We will help you with useful tips and trusted writing advice – Be Bright: How to Make a College Essay Stand Out.
Essay on Climate Change: Tips and Tricks
Now it's time to start working on your paper. We won't describe every structure of every paper here because of two reasons: they have much in common, and this will take a lot of space. We advise you to look through our blog articles and find the tutorial on the paper type you decided to write. We are going to talk about useful tips and tricks instead.
1) Don't overuse figures and data.
For sure, you need to prove that you've done the work and show your research. You also need to quote reliable sources and provide some statistics, if necessary, but don't overload your text with figures, because you will make it difficult to read. And, to be honest, it's difficult to write.
2) Remember transitions and logical links.
It's true that you need to be clear and concise in your essay, but remember that you shouldn't turn it into an enumerated list of facts that prove your point. Though this highly depends on the type of writing (obviously, narrative and descriptive essays have higher demands for the flow of the text), any academical paper needs transitions and link words in the text.
3) Figure out your main points before writing.
A lot of students start writing an essay without a distinct understanding of how their final paper will look, and it's totally okay if you are planning to have a draft and final paper. In case you don't have time for a draft, you will need at least an outline or a list of main ideas you will explore in the paper. This will help you stay concise and logical, and you won't end with a paper full of inconsistencies and jumping from one thought to another. Moreover, pointing our the three main arguments you want to discuss will make the writing process much easier and faster.
Final Checklist for Your Climate Change Essay
There's not much we can help you with during the writing process, because all you need to do is sit there and write. But we definitely can assist you with checking and polishing your paper when it's done. Have a look at this checklist to make sure your paper is impeccable:
Does your paper feature a strong thesis that depicts your thoughts on the matter?
Is it clearly structured, divided in paragraphs, and properly formatted?
Does your conclusion feature your thesis statement and main arguments?
Have you cited and quoted all the sources correctly? Have you formatted the bibliography?
Have you proofread and edited your paper, or at least double-checked it before submitting?
If the answer is "yes" to all the questions, then congratulations, your work is ready for being submitted.
Do you have any secret tricks and valuable pieces of advice we have missed? Feel free to share them in the comments section, and let's make essay writing easier for everyone!