We bet you have seen dozens of articles on how to write a personal statement for college around the Internet, and mostly they have similar content. We are not going to say something very different and revealing today, because you can't invent a wheel once again, right? And you can't hypnotize the admission officers via your text anyways. So, in this article we are going to remind you of some crucial rules for writing a decent personal statement. But before we move to the practical part, we have a very important issue for you to consider.
When you come home after college and your part-time job and you are starving, you go straight to the fridge and eat whatever you can find at first sight. Do you get the moral of the story? If writing your admission essay is taking too much time and effort, maybe your writing skills are not the main problem, you just haven't found the college or university of your dreams. And when you do, you will be surprised how much time and effort you are willing to dedicate just to get there.
To sum up: if you have read dozens of articles on how to write personal statement, but you still don't have motivation or ideas, you probably need to reconsider your choice of future career path. Yes, that's not easy. And who said it would be?
What to Omit
Unless you are a professional writer who specializes in personal statements, creating a perfect one from the very first time is impossible. But you can always perfect it after you've done the first draft, and this check-list will help you to spot things which are better to be omitted in your admission essay:
Avoid clichés.
This may seem an obvious piece of advice, yet many people notice trivial phrases and not-so-exciting hooks and beginning sentences in works of other applicants, yet we all fail to see our own mistakes. That's why we are including this point over and over again, to remind you that "It has always been my passion to," "I've been interested in…. since I was a kid" and, of course, "I was born in…" are not good ways for how to write personal statement. Reread your paper once again after a while, or ask a friend of yours to do it, and be strict to your paper. Yes, critiques may be unpleasant to hear, but remember why you are doing this – to get to your dream college.
Delete weird and unnatural phrases.
Remember a simple rule: if you are not talking this way in real life, don't write so in your admission paper. Fancy words and phrases like "enthralled," "fueled my passion," and "thirst for knowledge" will not only make your text a little bit plastic and fake, but also they are overused cliches (see point one). We believe that your vocabulary is good enough to describe your experience, and there's no need to bury yourself in a thesaurus and look for intricate sounding words. Keep it simple!
Forget about negative comments.
You can write about overcoming obstacles and hardships of your life, as long as it is intended to show how strong and skilled at dealing with difficulties you are. But if you are simply going to mention that your GPA has dropped and this may ruin your dream, it's unlikely that admission officers will take pity on you. We know that sometimes being completely positive about yourself is hard, especially when you are nervous about your application, but remember that admission officers will see your personality via your essay.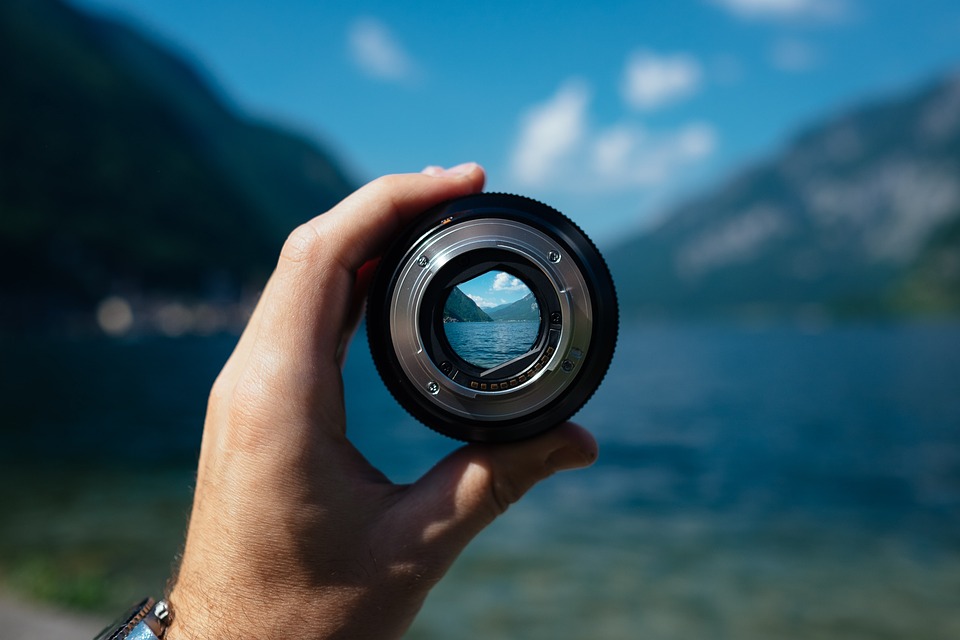 What to Include
Now you know what you shouldn't mention in your application, so let's move on and discuss what you should include and how you should write about it.
Everything is focused on the course you are applying for.
Yes, the essay is supposed to be about you and your life. It's quite unfair, but you need to pay a decent amount of attention to the course and prove the admission officers that you are the right person to be admitted. So, simply mentioning your strengths and talents is not a good way of how to write a personal statement for college. You need to mention them in connection with your chosen course – for example, you've always liked reading, so an English major is perfect for you (but choose something less trivial – this is a quick example!).
Make it personal.
Forget about long introductions and inserting quotes of famous people. Leave those quotes for your personal blog or fancy twitter posts. Though this may feel odd at first, admission officers usually like clear, coherent and straight to the point papers more than lengthy descriptions of every tiny detail in your life. If you are brief, you demonstrate that you can find the main point and focus on it – a very important quality both for your future studies and real life. You need to show your personality via the text, and you gave very little space, so why bother inserting quotes and thoughts of other people?
Show your critical thinking skills.
It's cool that you have a long list of extracurricular activities, but admission officers don't need your full autobiography. Pick up the skills that are connected with the course you are applying for and your dream career path. It will be a good idea if you will be able to show how you want to develop those skills in the longterm perspective, but if you still don't have far fetching plans, just logically linking your main strengths to the requirements of the course you want to study a good way of how to write a personal statement for college.
If you are interested in writing personal statements, you might also like other our article on similar topic – What Can Really Help You to Complete a Scholarship Letter? Do you have a better idea of how to write a personal statement for college? Feel free to share your opinions and experiences in the comment section below.